Nomad Work Center, opened in Shinanomachi town in June 2019, is a facility which companies can rent weekly.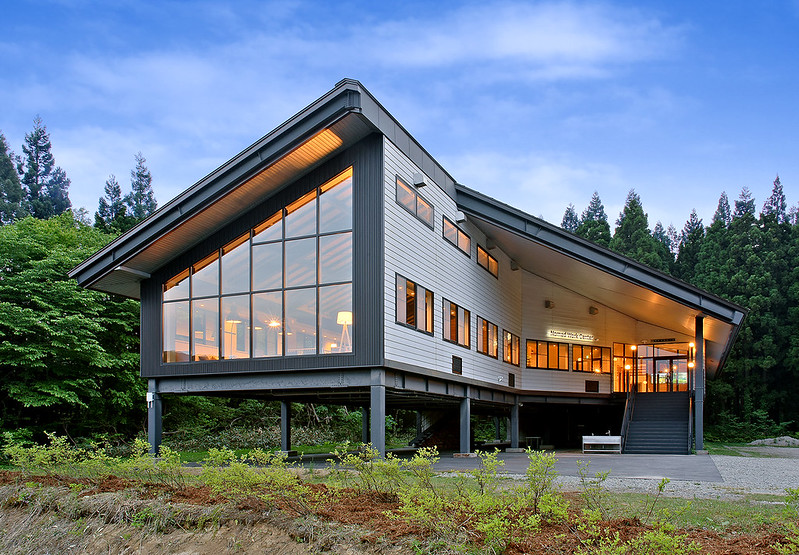 Outside the glass wall is the auto camping site. Why don't you sleep in a tent and work at this hi-tech place?
Hotels and B&Bs are also available in town.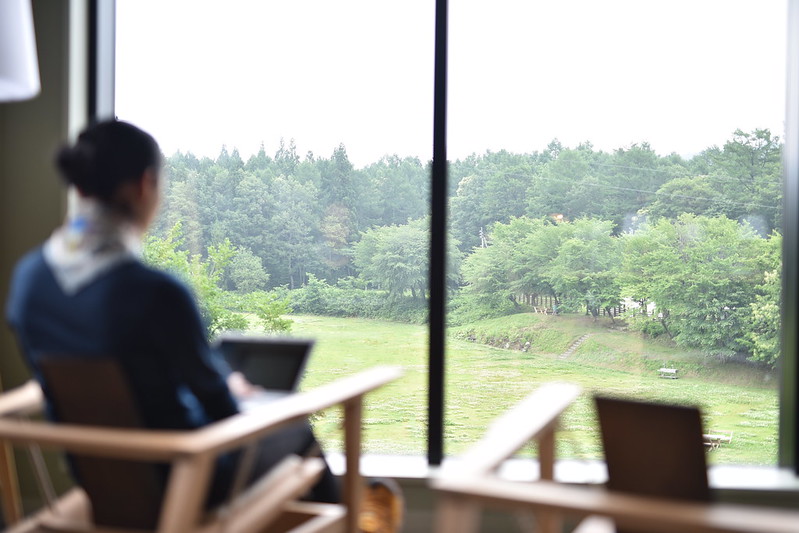 Hi speed Wi-Fi covers inside and around the Center.
Work Space 1 in the glass wall is equipped with large monitors that enable web conference, and various seats that cater for your working style.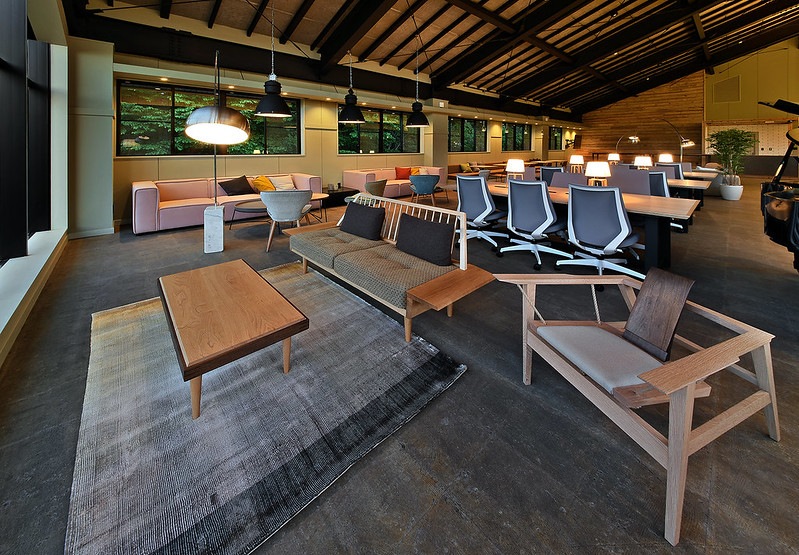 Three meeting rooms are best for group discussions.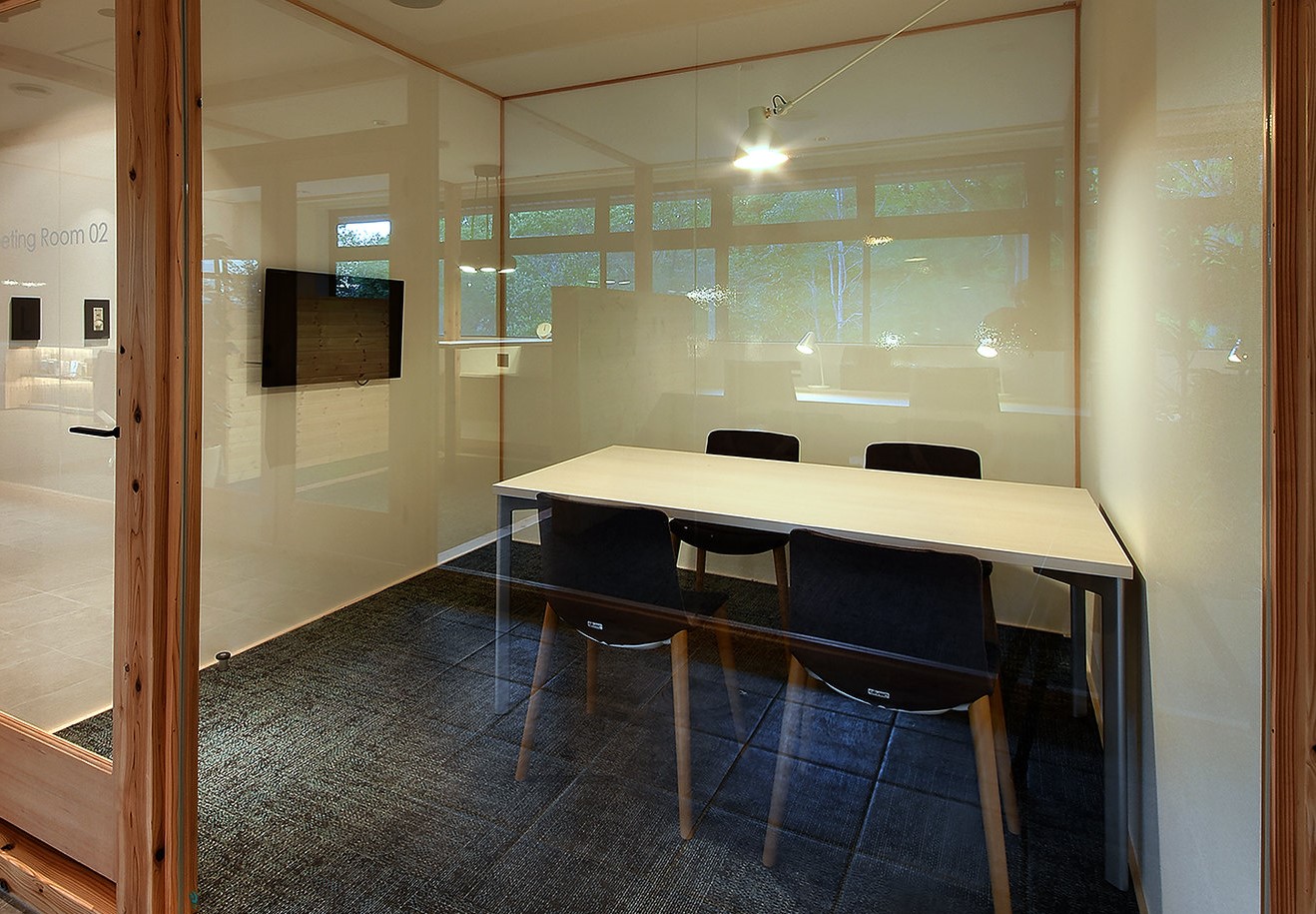 To satisfy your craftsmanship, a 3D printer and mechanical work space are here for you.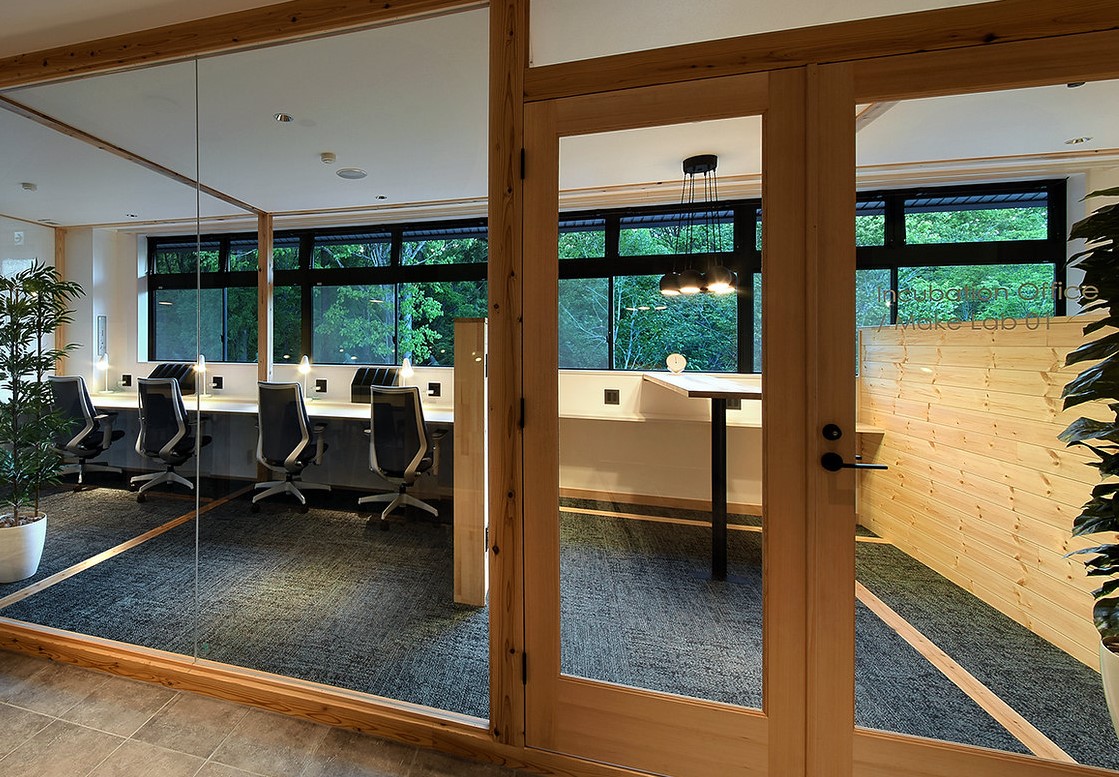 Mobile vehicles, robots and drones can be tested right outside the door.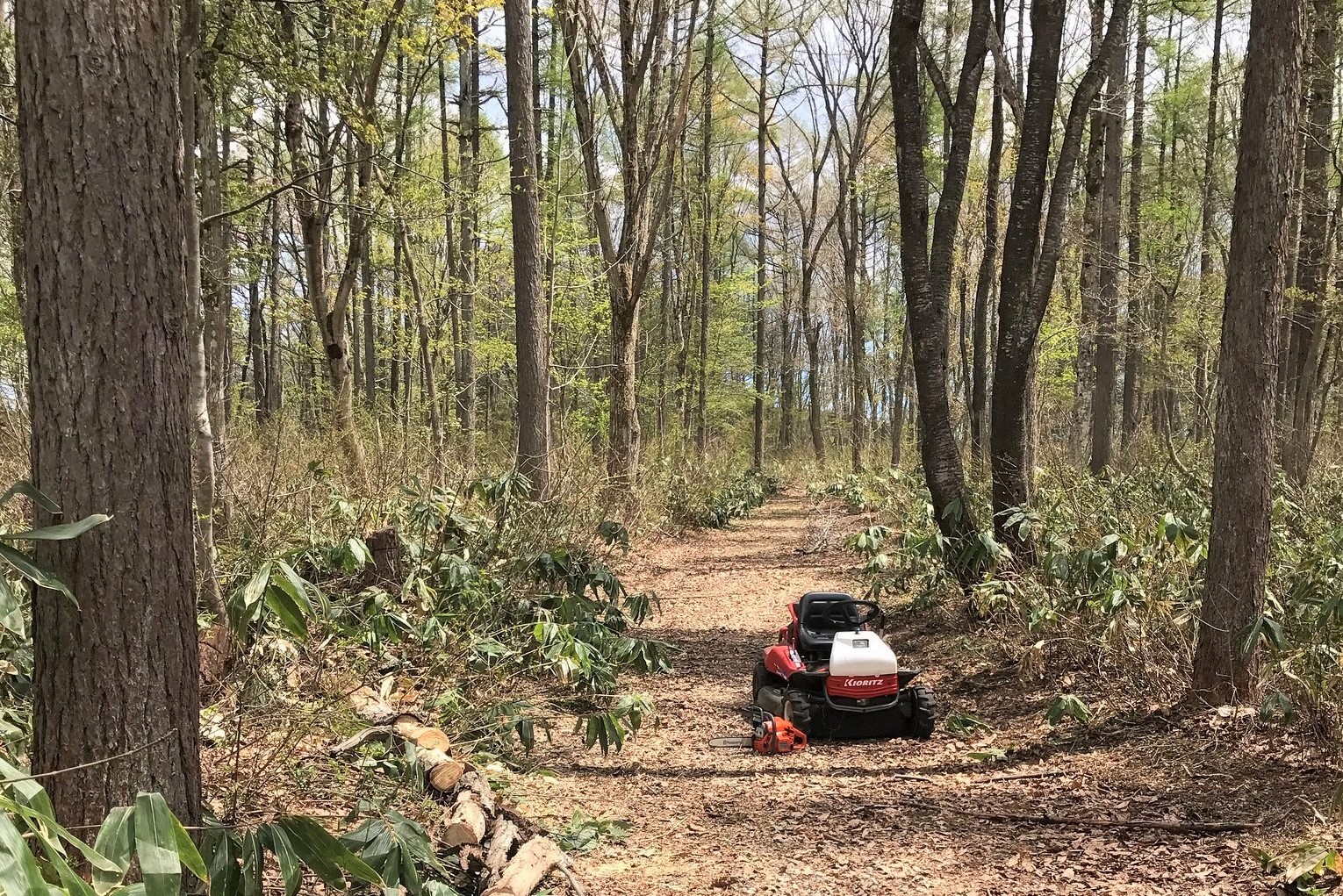 The Center is surrounded by natural play grounds such as Kurohime Highland, Lake Nojiri and more.
Customize your style and work hard, play hard here in Shinanomachi!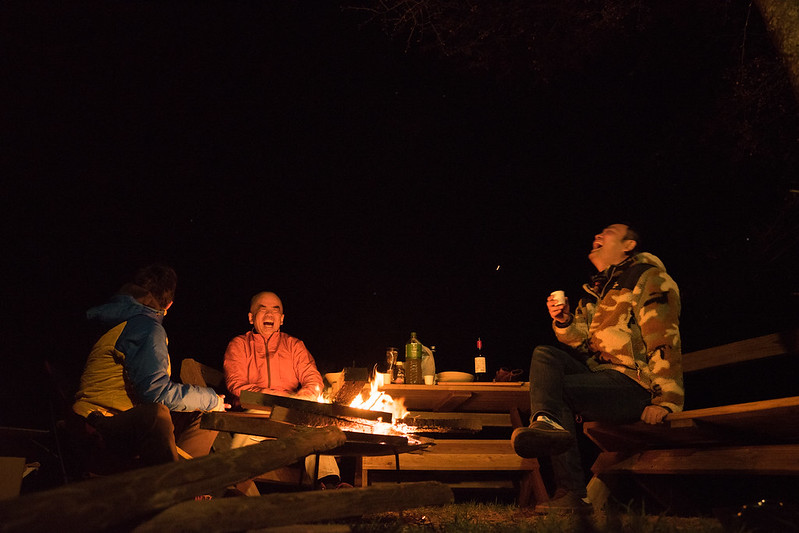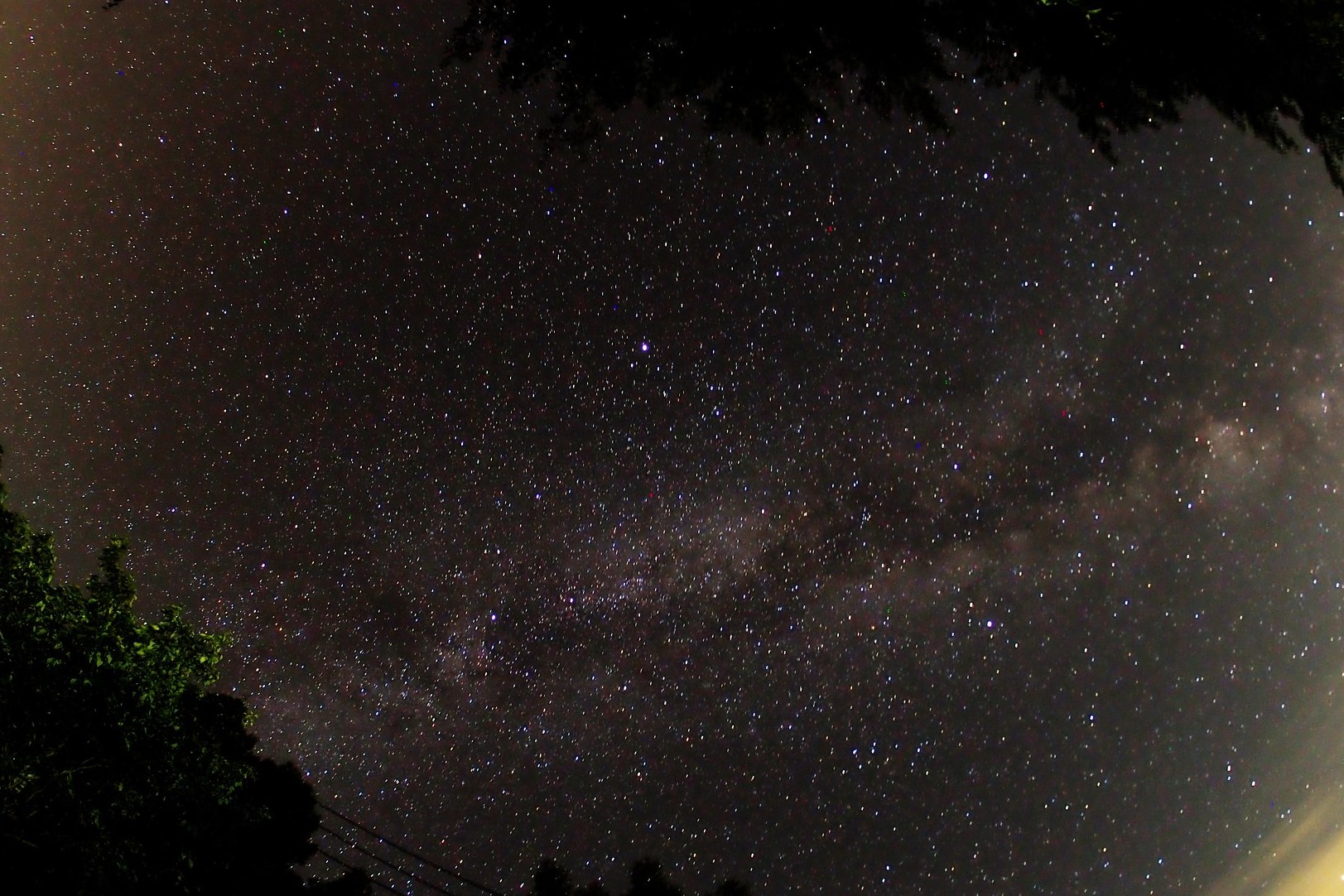 For more information on Shinanomachi Nomad Work Center, visit the website.