Which destination do you think of for skiing and snowboarding trips in Japan?
There are many world-renowned snow resorts in Japan, such as Niseko in Hokkaido and Hakuba in Nagano Prefecture.
Shinano town, located on the border between Niigata and Nagano prefectures, is blessed with heavy snowfall every year.
Because the town is located just 50 km from the Sea of ​​Japan, where the cold northern wind contained lots of humidity from the ocean first hits the mountains above 2,000 m high.
Therefore many ski resorts dotted in the variety of mountains in the area, attract skiers and snowboarders from all over the world.
Here are the winter charms of Shinano town loved by powder snow freaks.
Ski resorts in Shinano town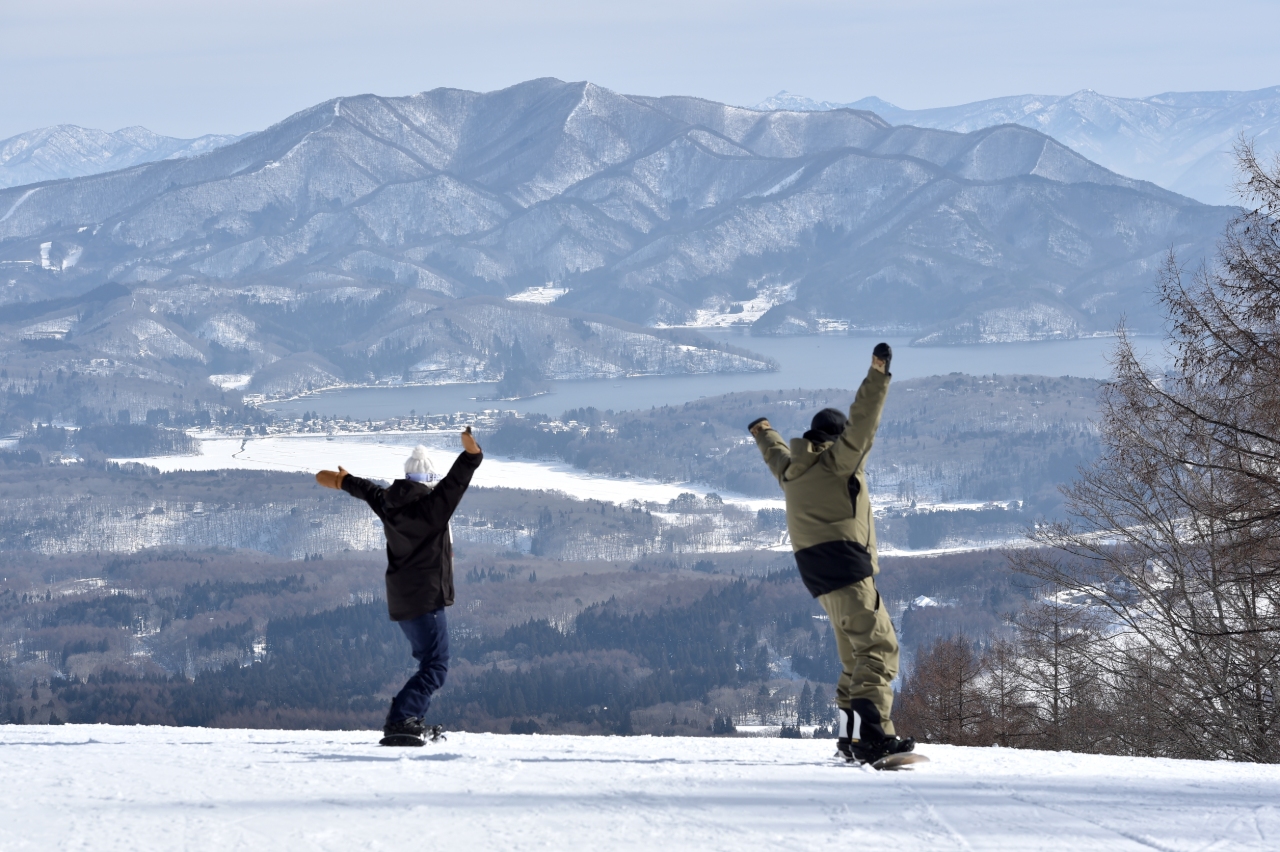 Shinano town has two ski resorts, Kurohime Kogen Snow Park and Tangram Ski Circus.
Both are 100% natural snow , and can be enjoyed by a wide range of guests, from families with small kids to advanced skiers seeking fresh powder riding.
Kurohime Kogen Snow Park has a vast area of ​​Kids Park, so children who play with snow for the first time can enjoy it safely.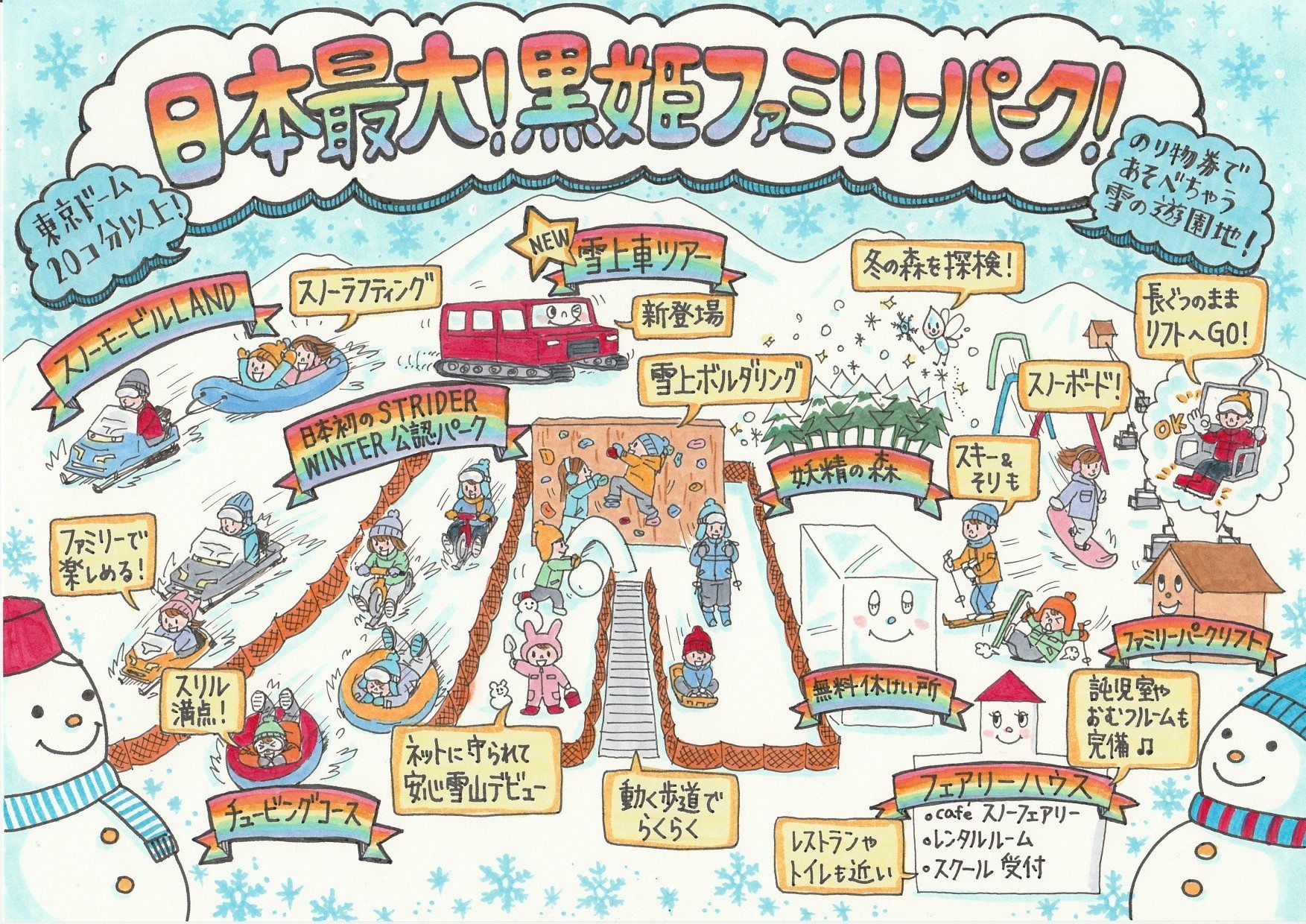 There are also well maintained terrain parks for intermediate and advanced riders, those are perfect for practice.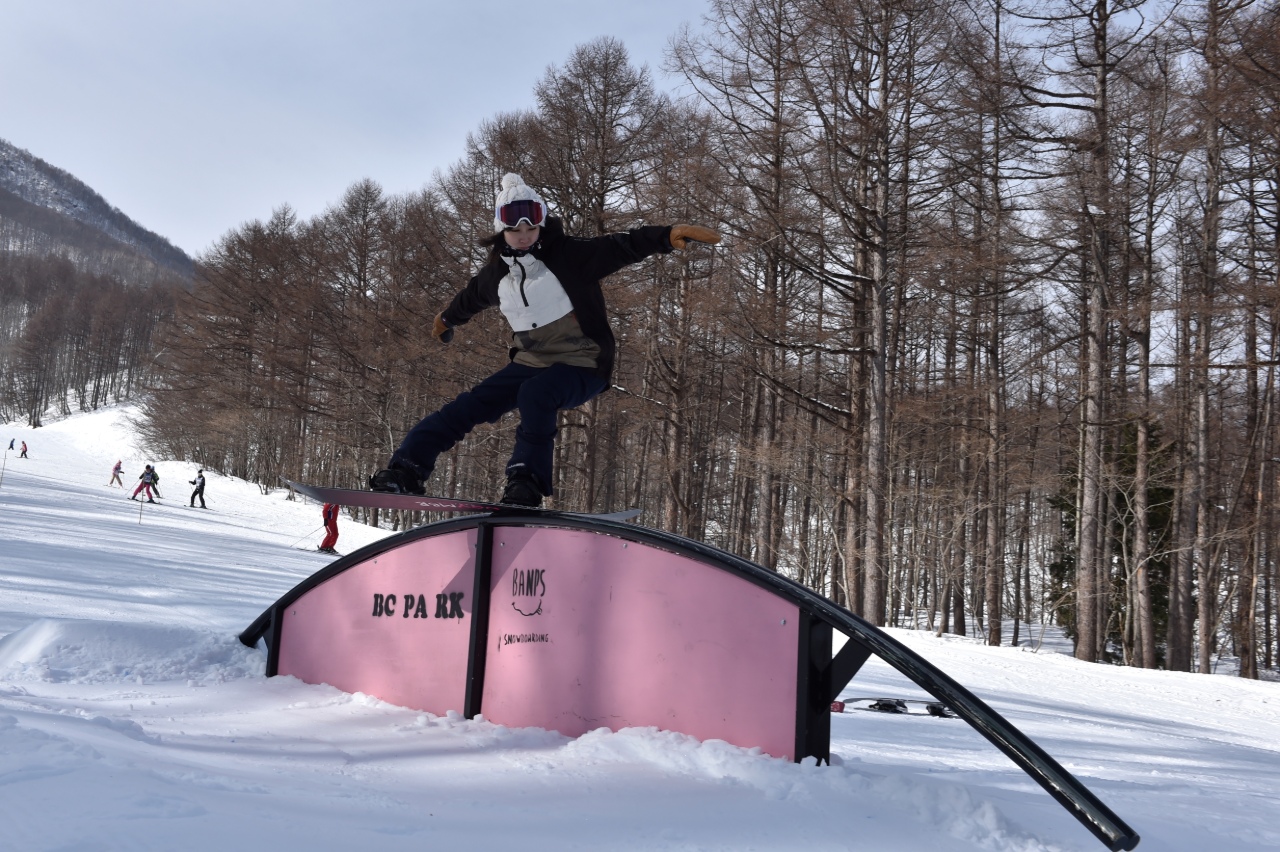 On the other hand, Tangram Ski Circus is a complex resort facility integrated with a hotel.
There are plenty of fun besides skiing and snowboarding such as snow rafting and hot springs.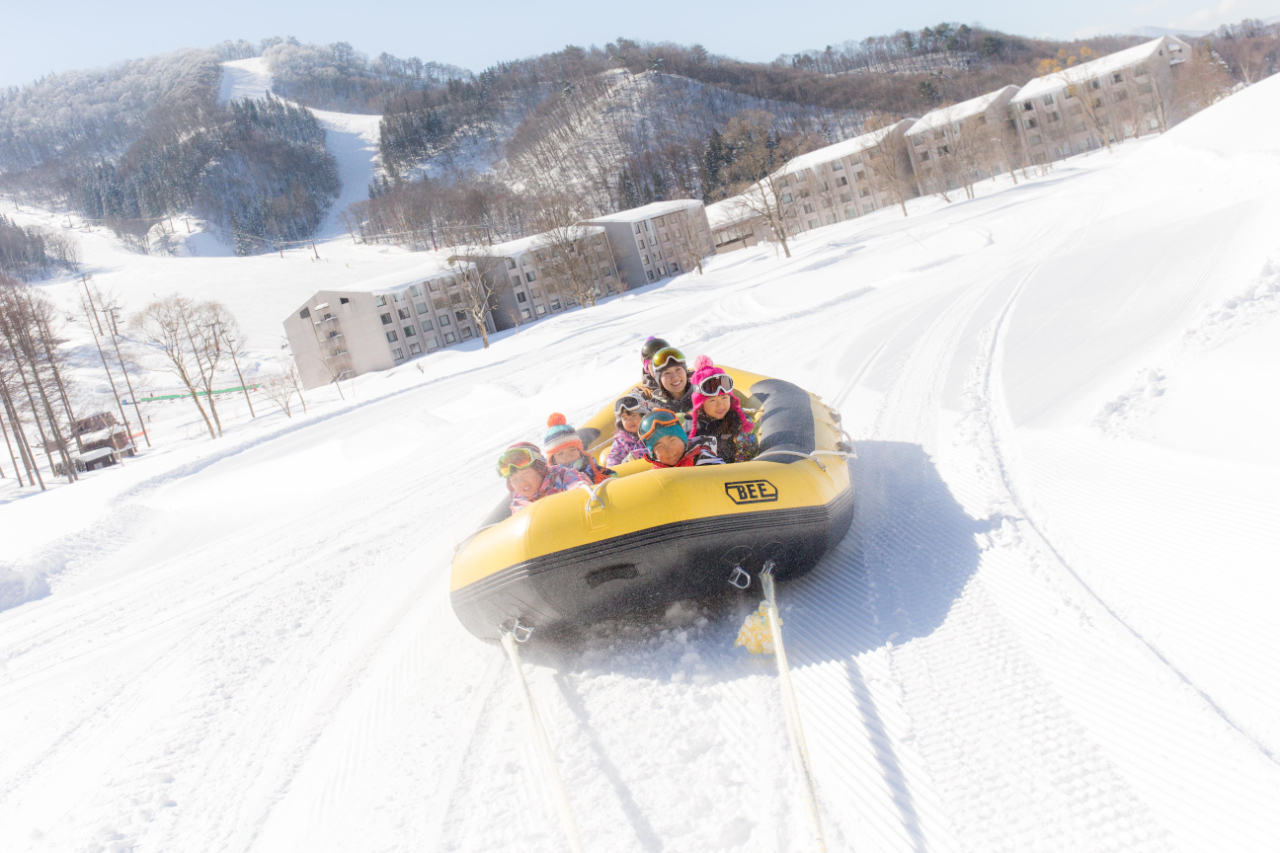 In addition, the north-facing ungroomed tree run courses that makes intermidiate and advanced riders groan are arguably one of the best slopes in the area.
Powder freaks are encouraged to enjoy riding in the Tangram Ski Circus after the dump of fresh snow.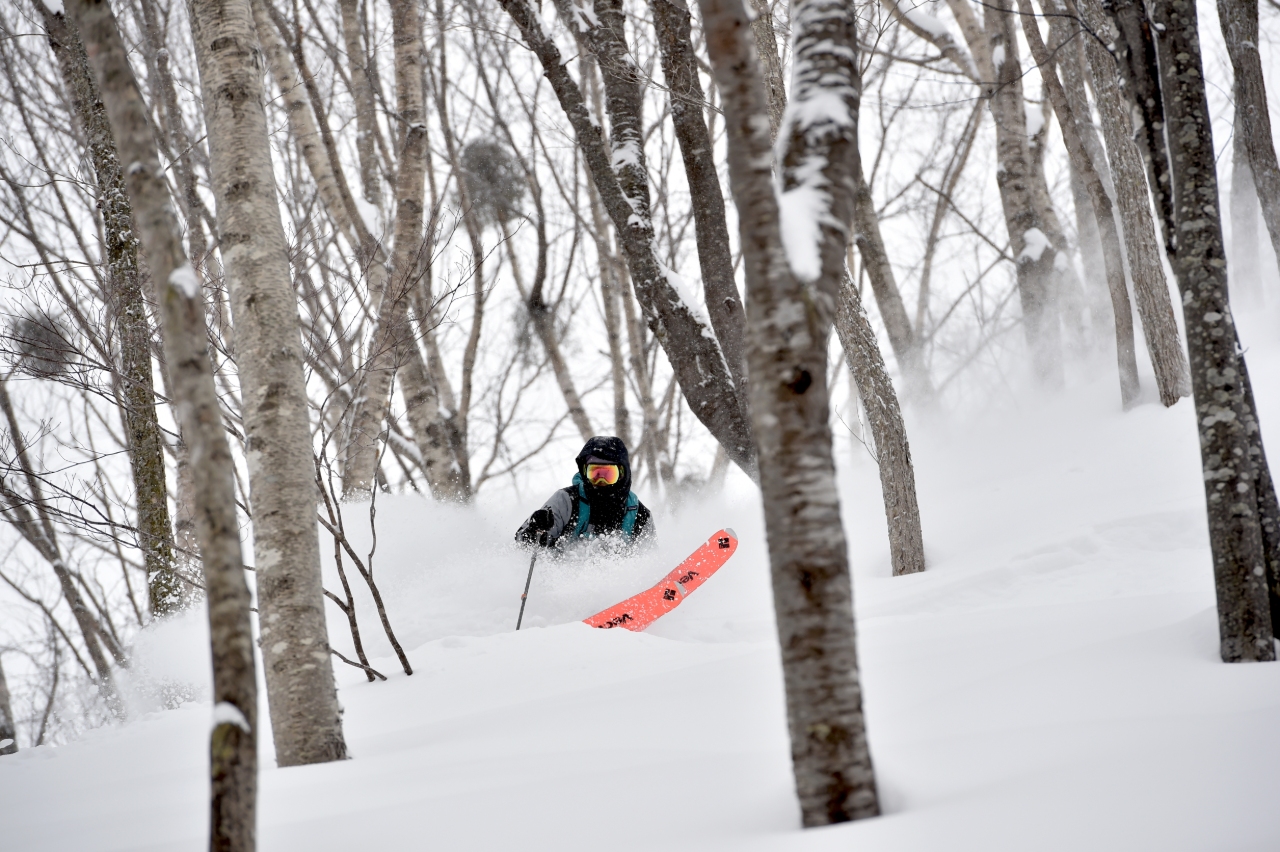 Ski area around Shinano town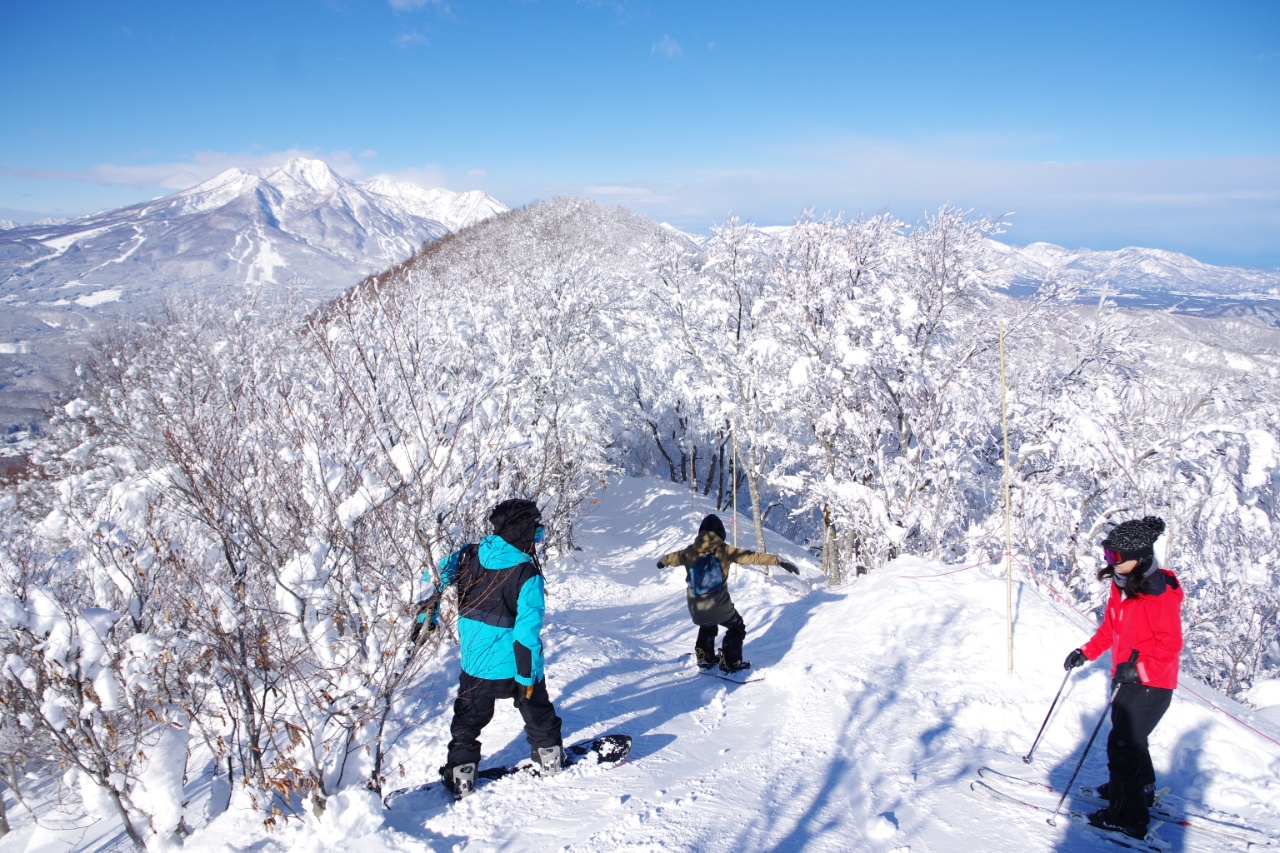 Besides the two ski resorts in the Shinano town, there are many attractive ski slopes near the town.
The Madarao Kogen Ski Resort, which is adjacent to the Tangram Ski Circus, is a powder snow heaven with many tree run courses and ungroomed slopes.
If you have a combined lift ticket "Mountain Pass", you can enjoy the vast area of both two ski resorts.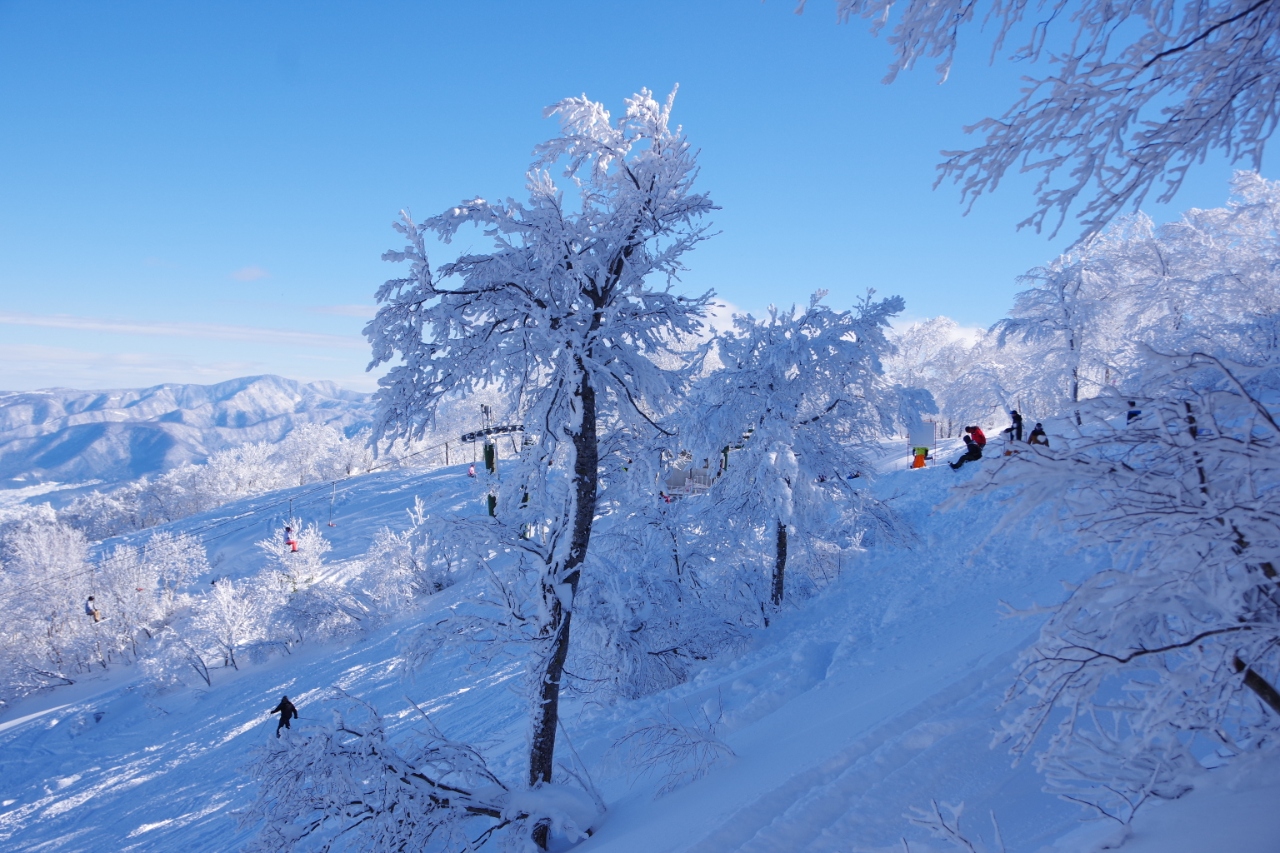 A 10-minute drive from Shinano town brings you to the foot of Mt.Myoko, one of the largest ski areas in Japan.
There are various attractive ski resorts such as Suginohara, Ikenotaira, Akakura Kanko, Akakura Onsen, and Seki Onsen.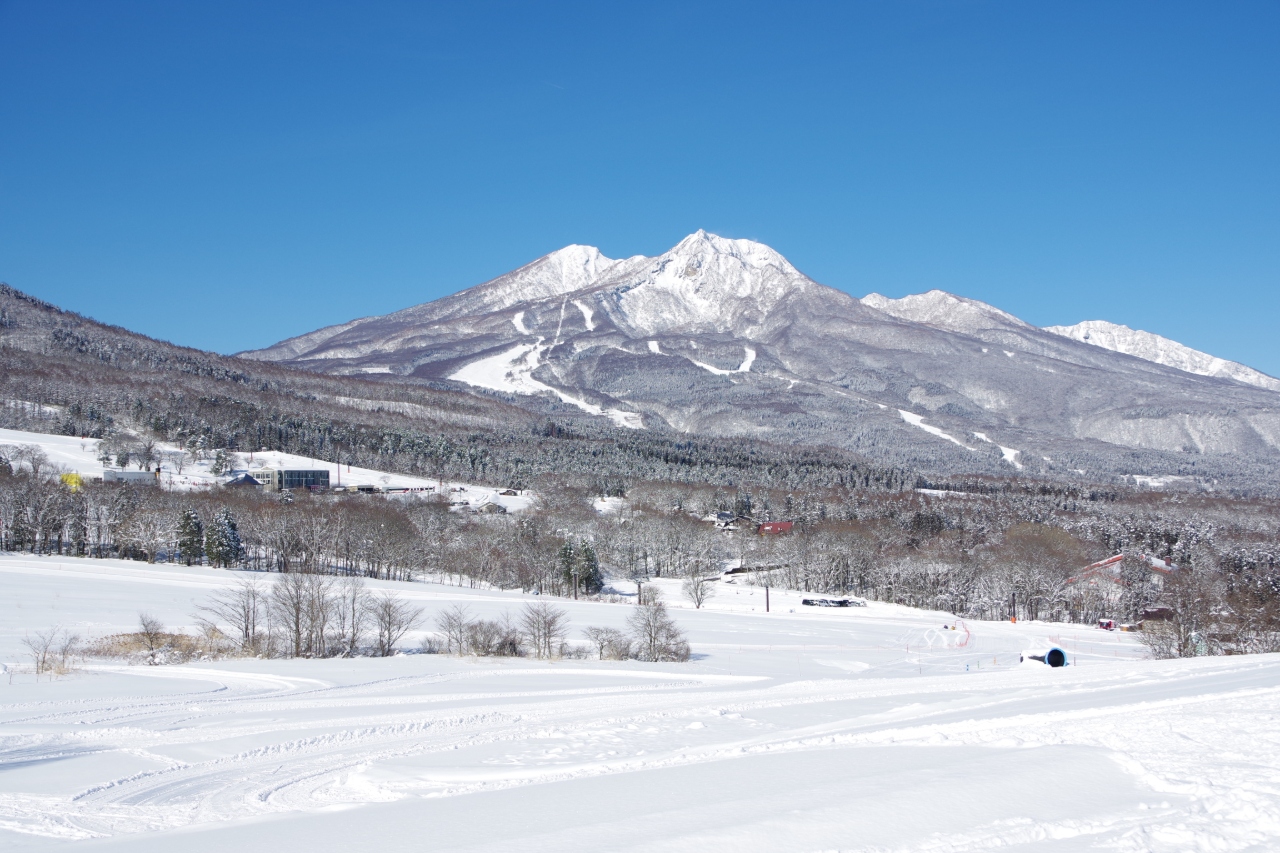 The view of Mt. Myoko from Shinano Town
Suginohara Ski Resort has many enthusiastic fans because of its high-quality snow at the top lift of 1850m above sea level, and one of Japan's longest runs, 8.5km from top to bottom.
The Ikenotaira ski resort with its wide gentle slopes are perfect for beginners to practice.
There are more.
The neighboring Akakura Kanko and Akakura Onsen ski resorts are renowned for their long season until May, with the area's best snowfall, and a variety of courses.
Even though it is small, the Seki Onsen Ski Resort, has the deepest snow in Japan.
Staying for a week here might not be enough since there are many attractive ski resorts around Shinano town.
The mecca for backcountry skiing and snowboarding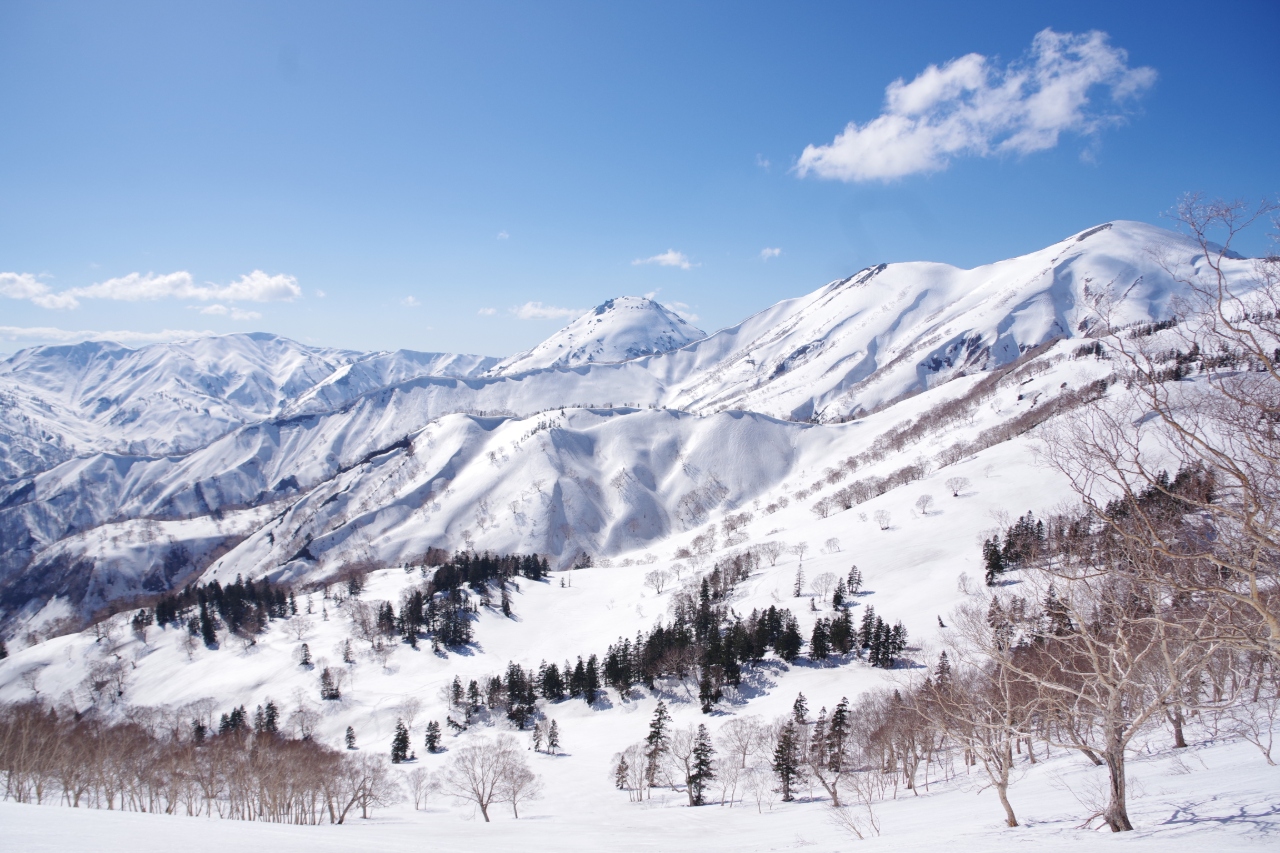 It is said that skiing was first introduced to Japan in 1911, when the Austrian military commander Lerch taught skiing to the Japanese army near this area.
Since then, the area has been a mecca of backcountry skiing as well.
About 90 years ago,the Kyoto University built a mountain hut on the Sasagamine Highland and used it as a base for BC skiing training in the surrounding mountains.
Even today, the backcountry skiing, which enjoys fresh snow in pristine forests and terrain, has been attracting many enthusiasts to Shinano town.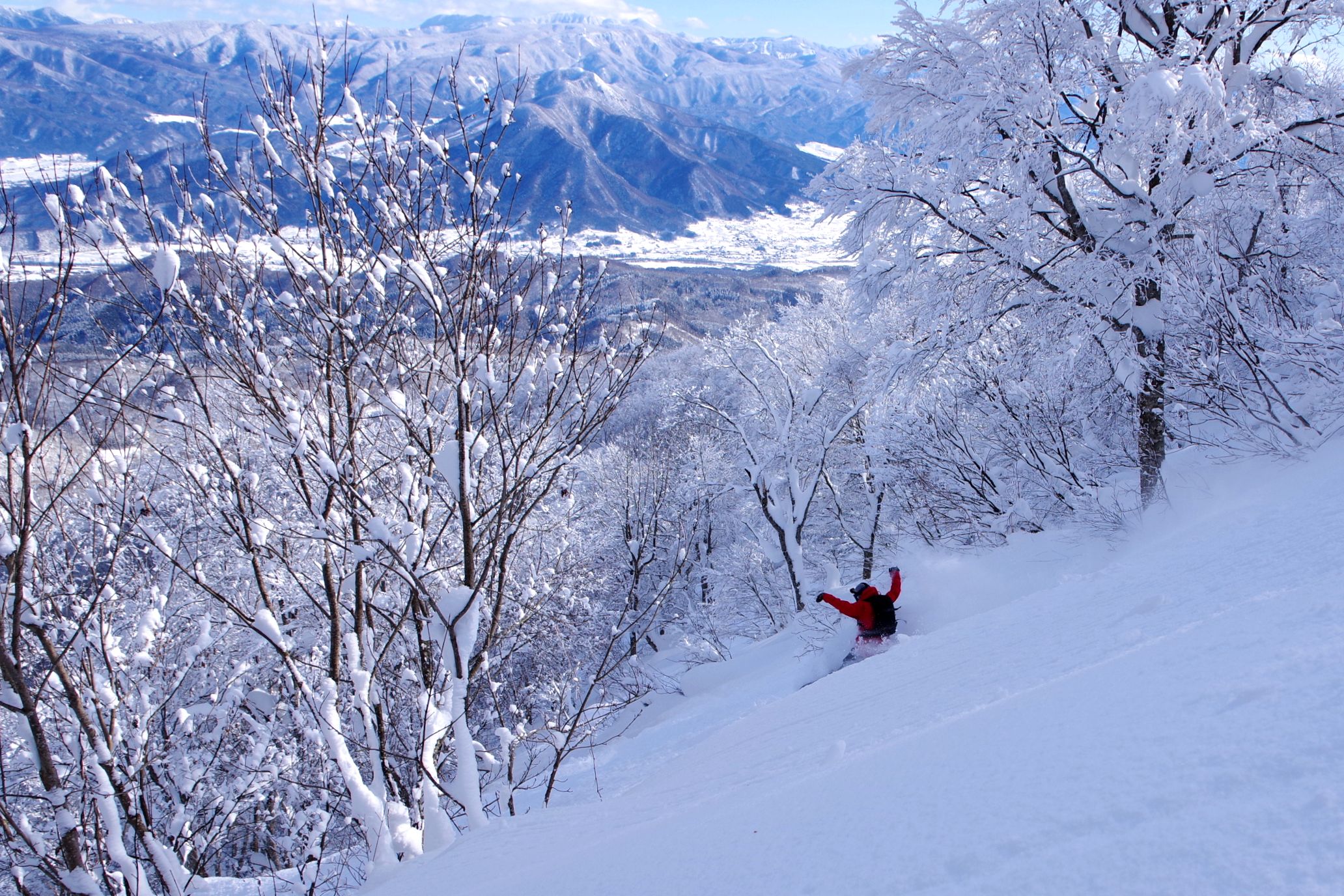 Many wonderful mountains are dotted in this area, such as Mt. Mitahara on Mt. Myoko's outer rim and Mt. Hiuchi located in the behind of Mt. Myoko.
So it may be exactly the place to be called a mecca for backcountry enthusiasts.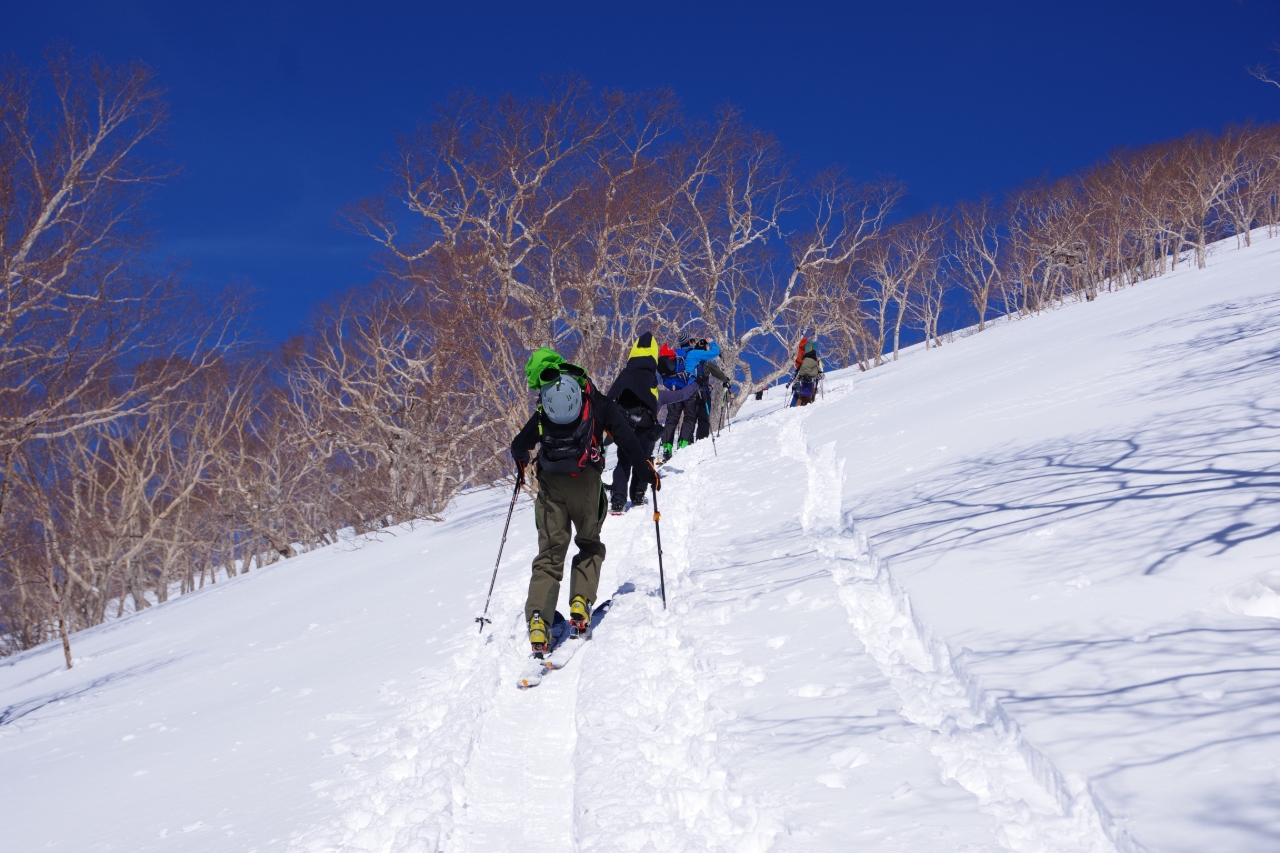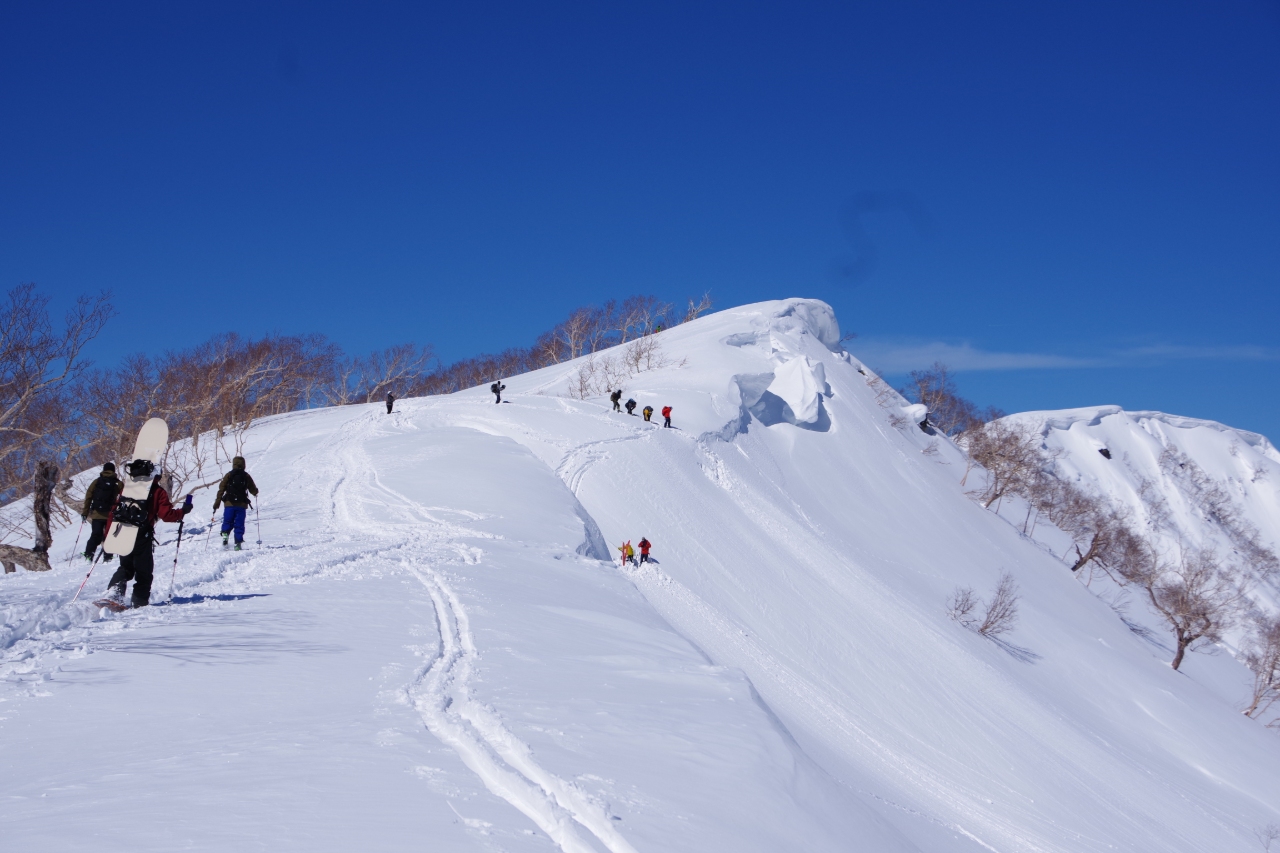 Of course, skiing or snowboarding out of the boundary carries a lot of risk.
Like the winter mountain climbing, you need to be fully prepared for the many risks, such as equipment, skills, physical fitness, knowledge, avalanche training, and purchasing mountain insurance in case of emergency.
Also, never enter the closed area where skiing is prohibited.
However, climbing on your own foot and skiing down through the natural mountains is truly amazing experience.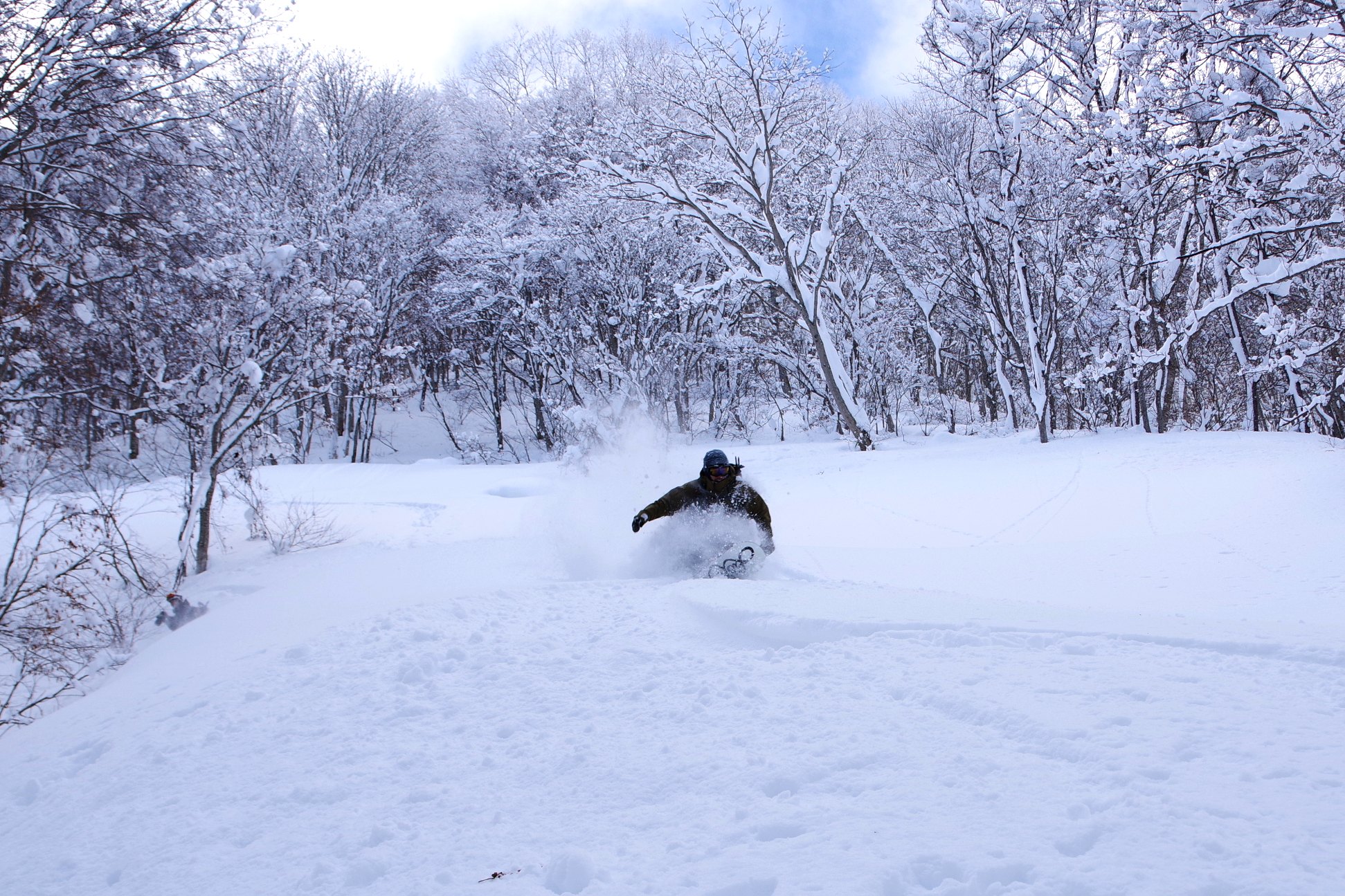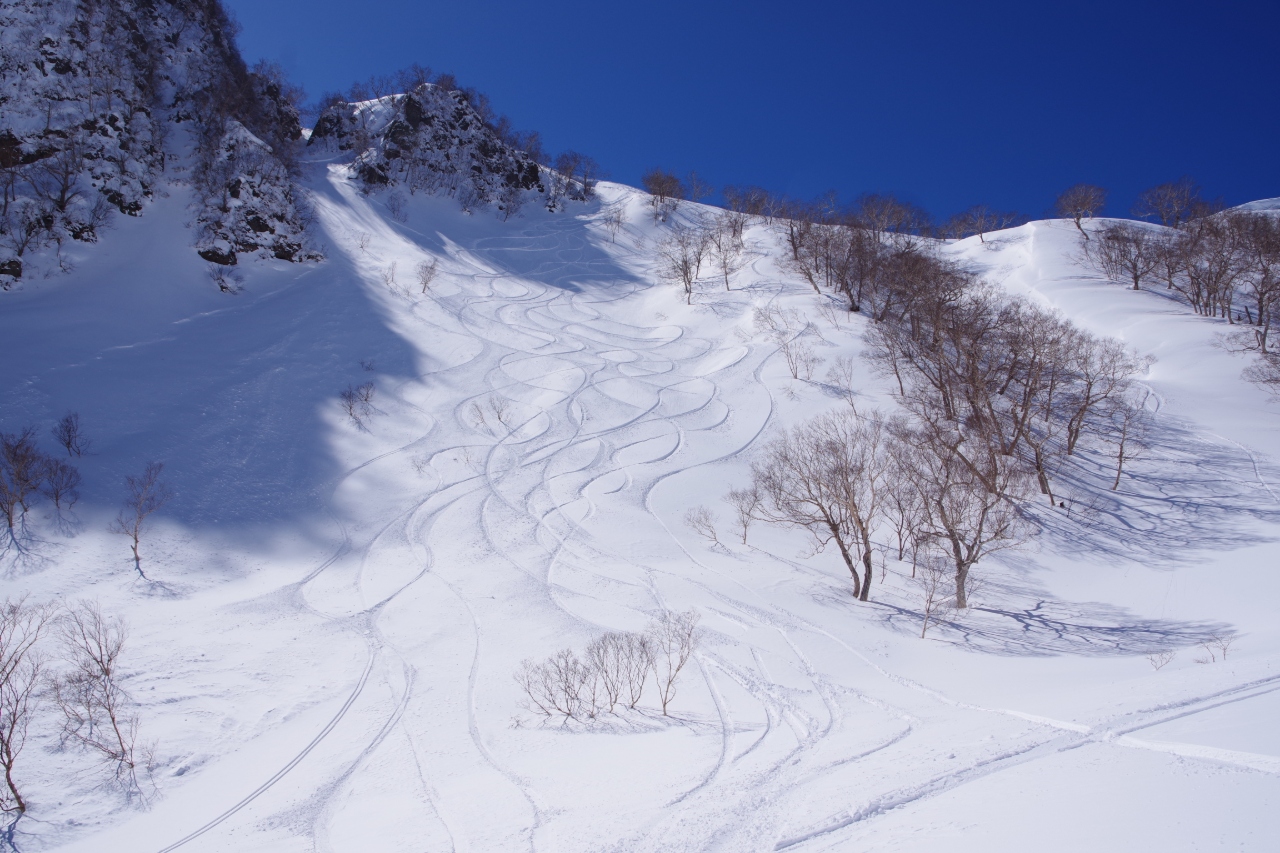 It's a good idea to take a backcountry guide tour first, follow the rules, and gradually gain experience and skills.
Please come and visit Shinano town to enjoy the best powder snow and mountains!