Did you know Shinanomachi has such lovely horses? Yuki-maru and Chacha-maru are 11-year-old small sized horse of Japanese breed.
They live in the Horse Lodge that the C.W. Nicol Afan Woodland Trust build at the foothill of Mt. Kurohime.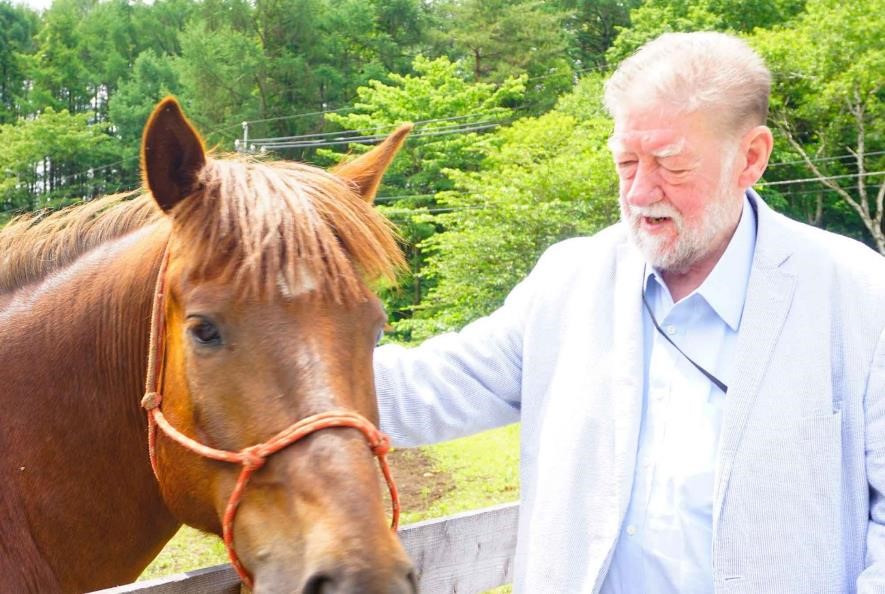 To "bring back the beautiful nature of Japan, and the beautiful heart to appreciate the nature," Mr. C.W. Nicol bought a portion of devastated woodland for himself 35 years ago, and has successfully restored the forest with plentiful biodiversity.
Now he is on the next endeavor to "bring back the horses working in the field" to support his forest restoration, as such the lovely buddies arrived here in 2015. Their mission is the "horse logging," in which a horse drags the thinned logs out from the forest.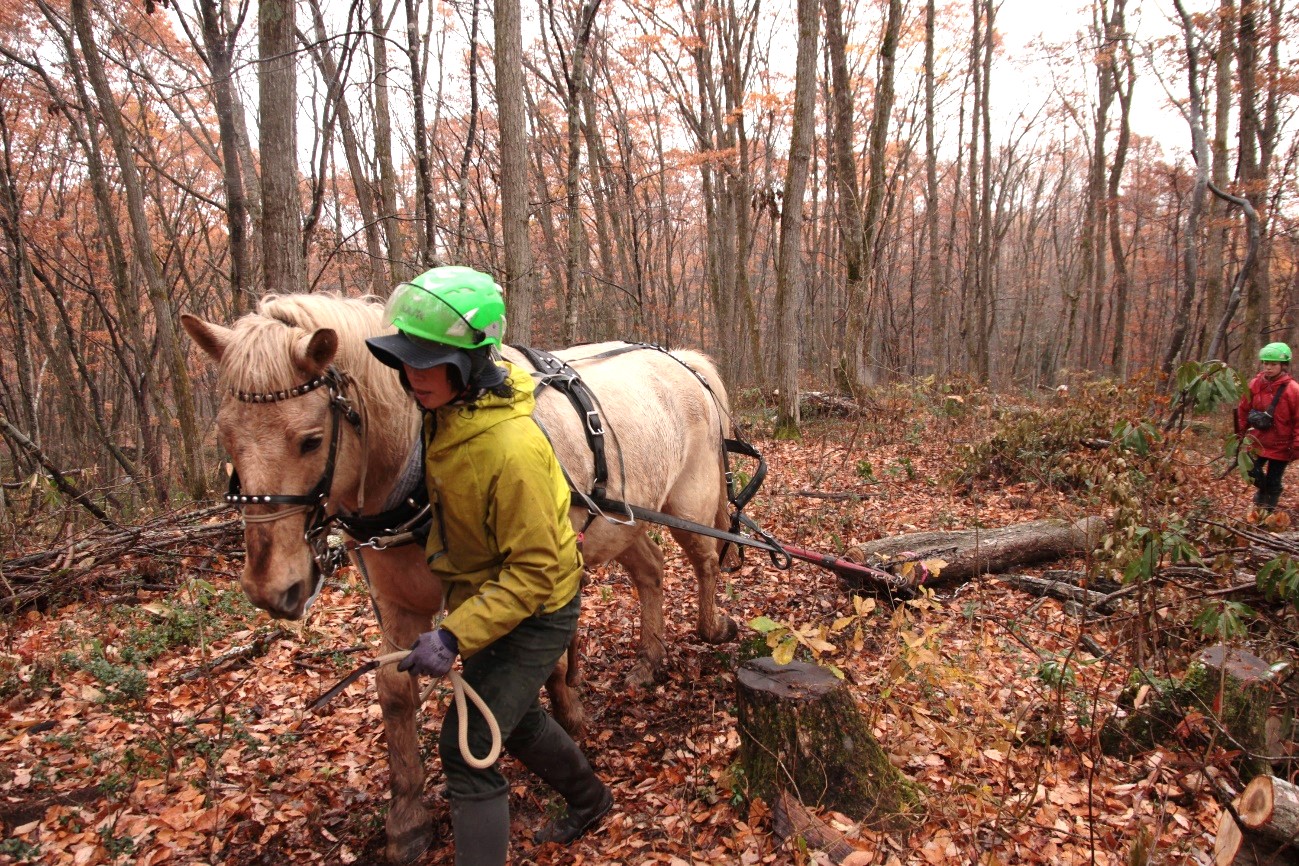 In Japan, however, the horses nor the foresters skilled in horse logging are scarcely found. Yuki-maru and Chacha-maru are currently on earnest training to become expert. Sharing the senses between the horse and the forester is essential in smooth operation in the woods.
The two buddies are very calm and friendly. To let everyone enjoy touching and communicating with the horses, the Trust has prepared the Horse Program… which you can join in the season.
Feel the horses.. Encounter program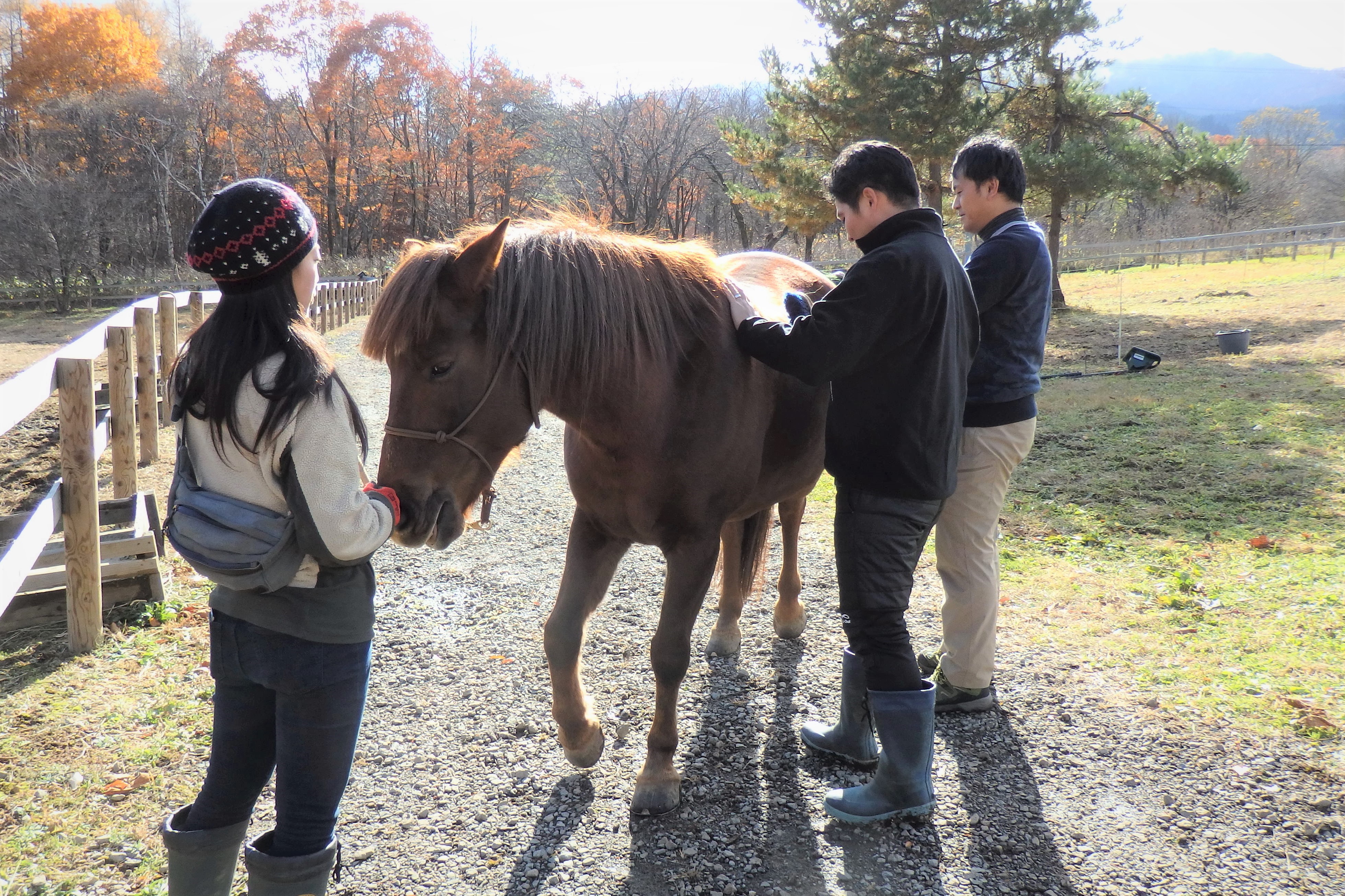 Brushing helps you and the horse getting to know each other. When the horse likes your brushing, his eyes start to melt.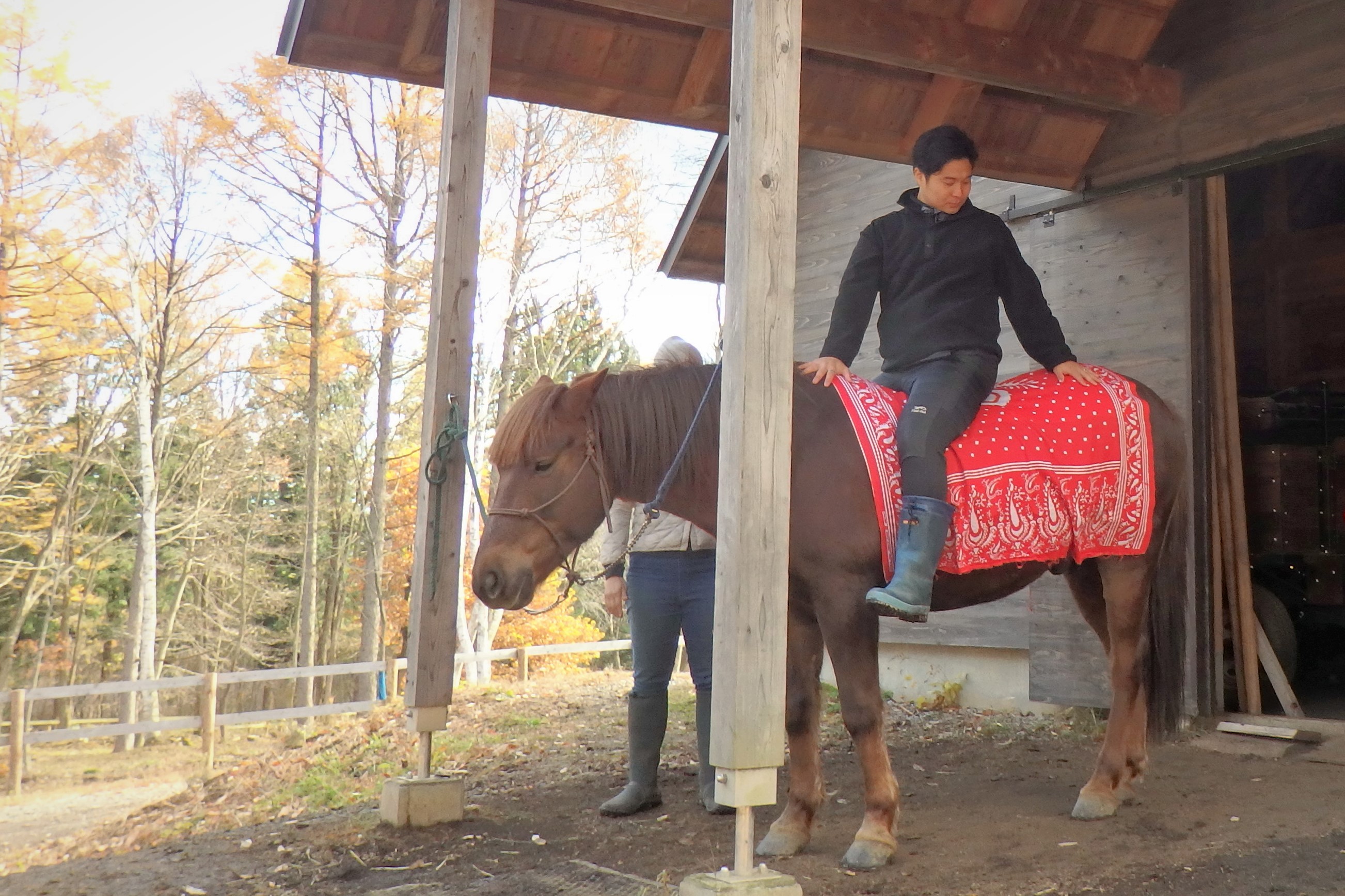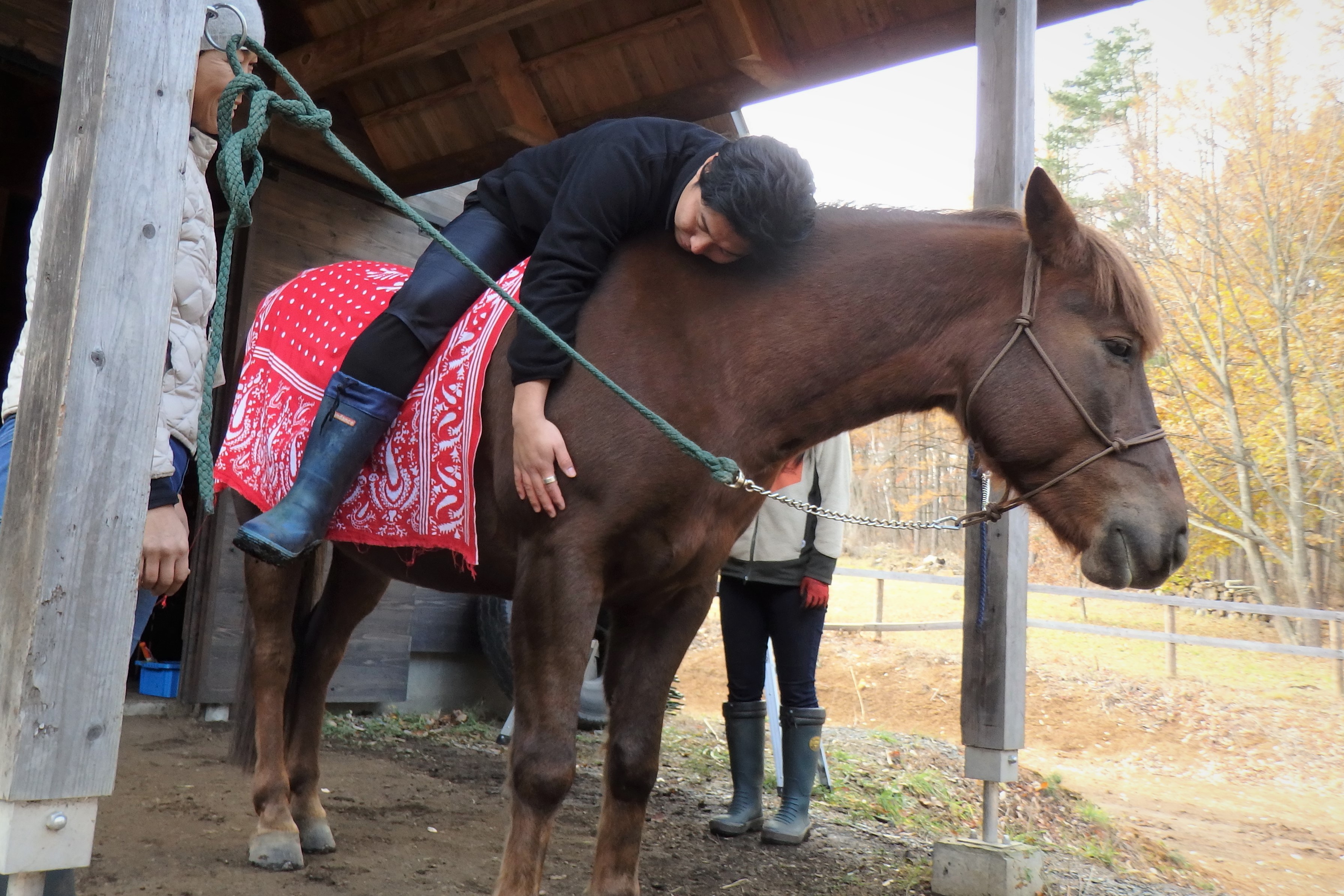 Next, sit on his back directly, touch his neck and hip, to stretch and relax your body. You can feel the heat from his firm muscles.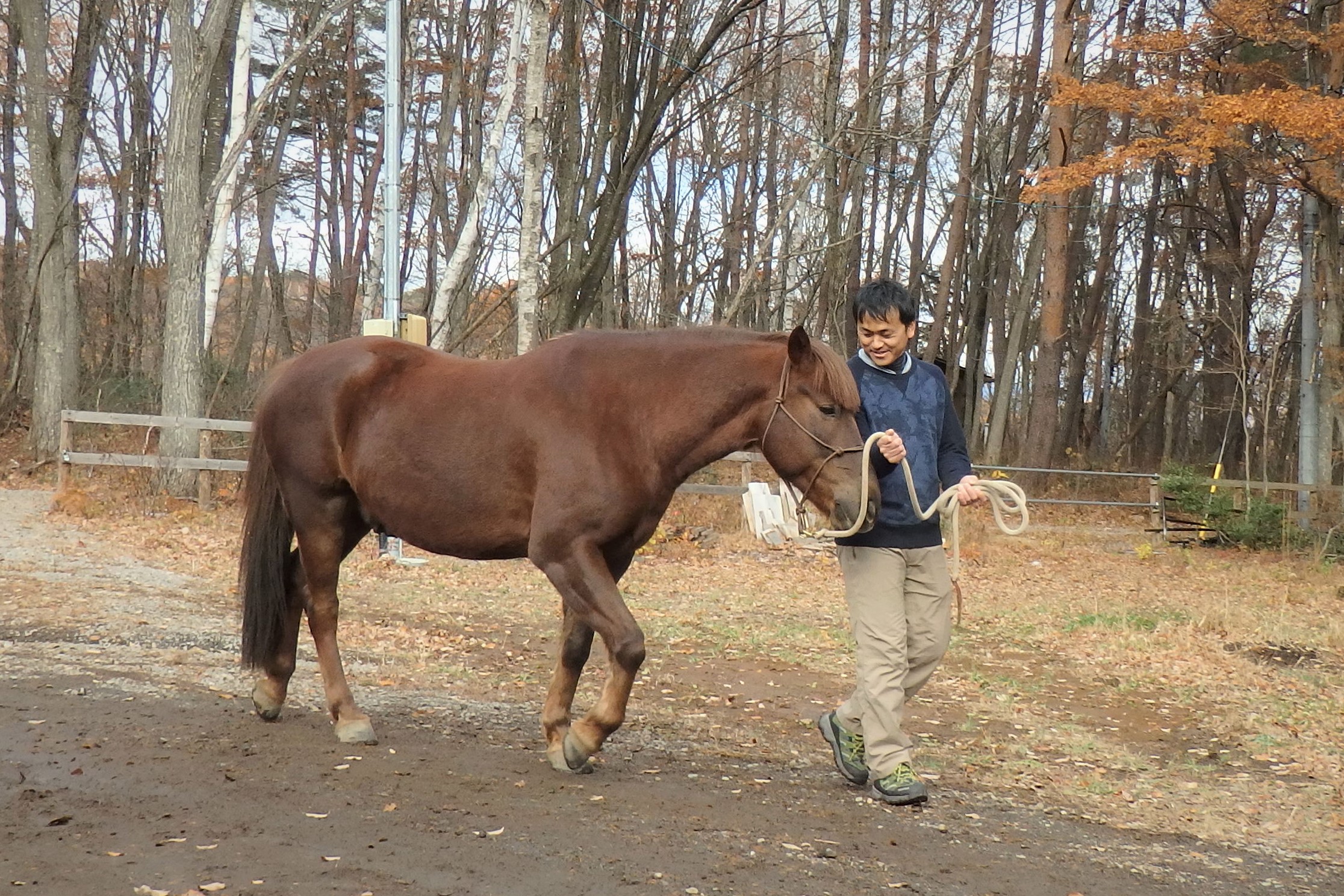 Now you try leading him. Keep walking a half step forward… but he walks surprisingly fast! When you manage to synchronize with him, you will have unforgettable sensation.
More about Afan Horse Project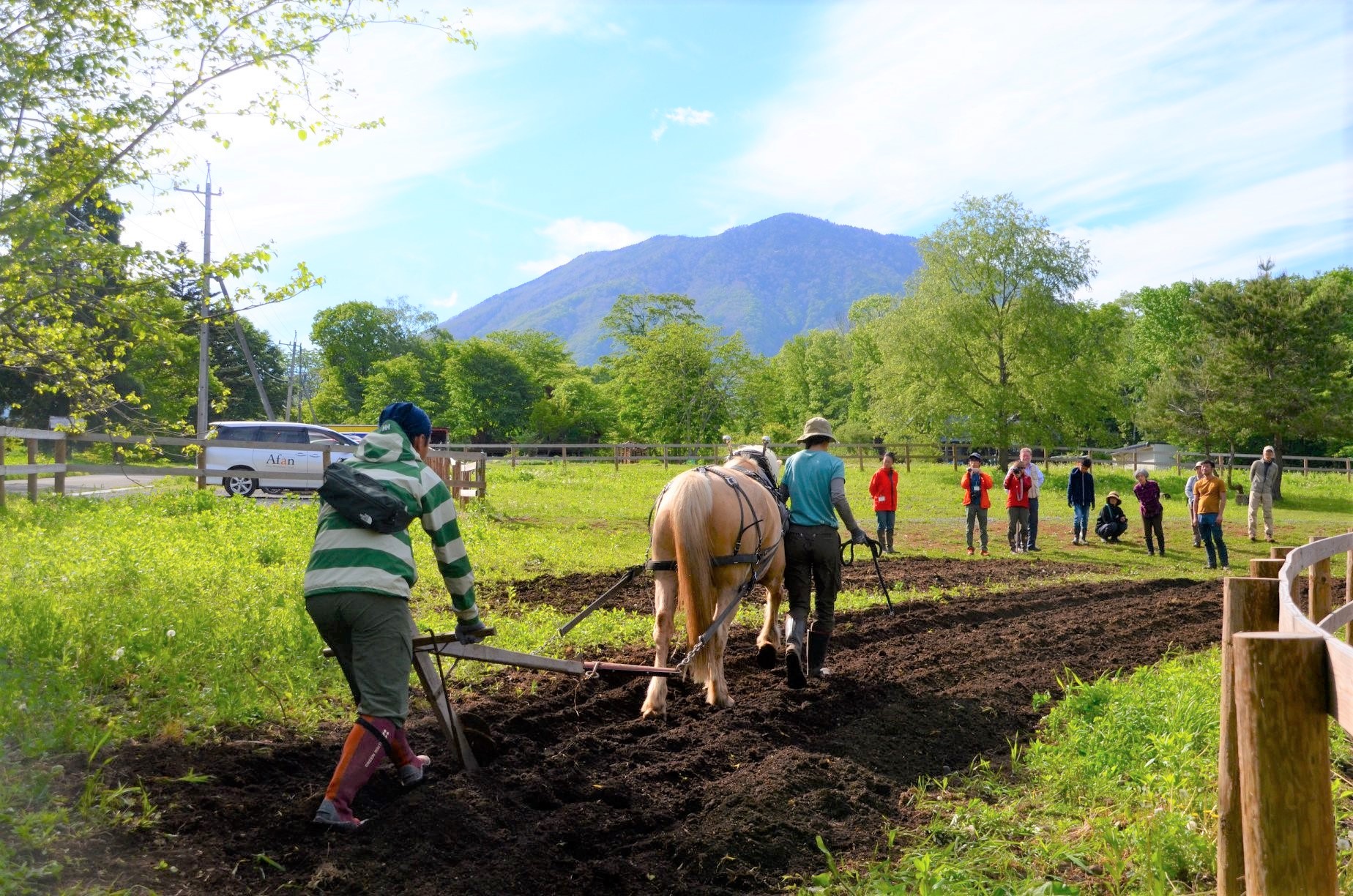 Afan Woodland Trust Horse Project is currently undertaking three programs: horse logging, horse farming to use their power as well as manure, and eco-tourism in which you can interact and walk with them in the woodland.
Horses give you a chance to take a new glance over your life. The Horse Encounter Program will begin in May for the new season. Feel free to contact the Trust for booking and inquiry.
For more information on Afan Woodland Trust Horse Project, visit the website.
The latest information on the Horse Project is on their Facebook.
For more information on Afan Woodland Trust, visit the website.