Skiers and boarders staying in Shinano-machi have it pretty good: a quiet, natural setting; delicious food; great views; friendly people. All around are some of Japan's finest ski areas, with ski runs for every level of skier and boarder to choose from.
And, in fact, you don't even have to leave Shinano-machi to enjoy some outstanding snow and services, because there are two great resorts right here.
They frame the area, in fact: Kurohime Kogen Snow Park, on the eastern slopes of the mountain of the same name, on the west side of the town; Tangram Madarao Tokyu Resort to the east, just across Lake Nojiri on the north-facing slopes of Mt. Madarao. Both provide a wide range of ski slopes and activities that will keep any skier happy; but also are quite unique resorts with very different personalities.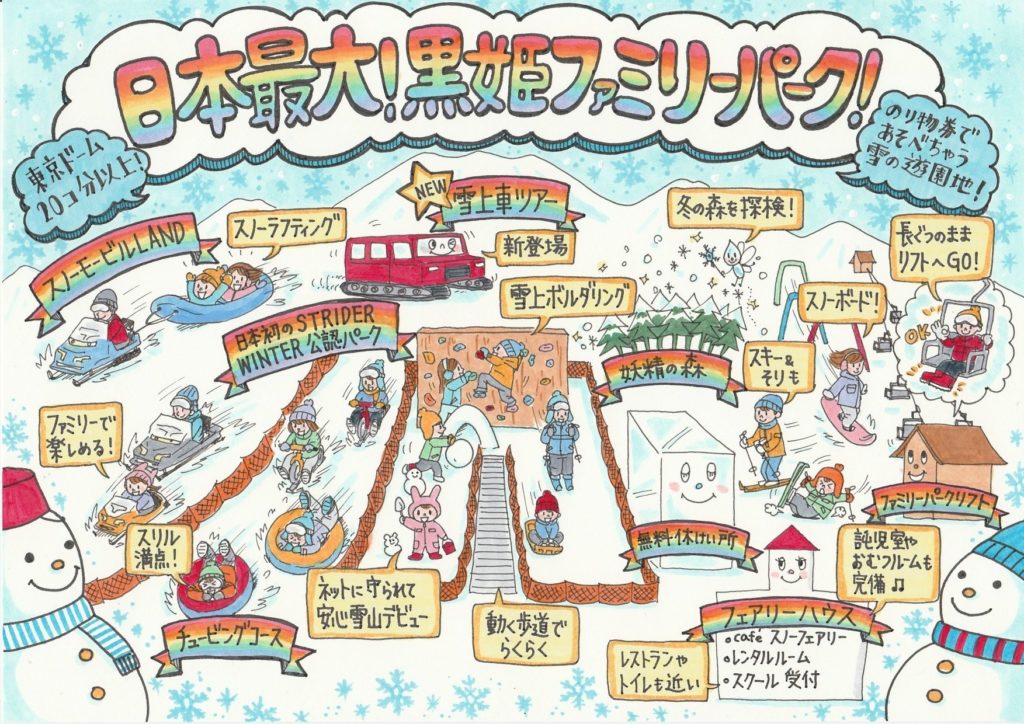 "I think the attraction of Kurohime is that we're not just a ski area, but a place where you can do a lot of different things," says ski area manager Kenichi Nukada. "We have our Snow Park area, with lift-accessed play activities. We were one of the first adopters of the Snow Strider (ski attachments for balance bikes, the pedal-less bicycles designed for preschoolers). We have a snowshoe area, and areas open to those with dogs as well."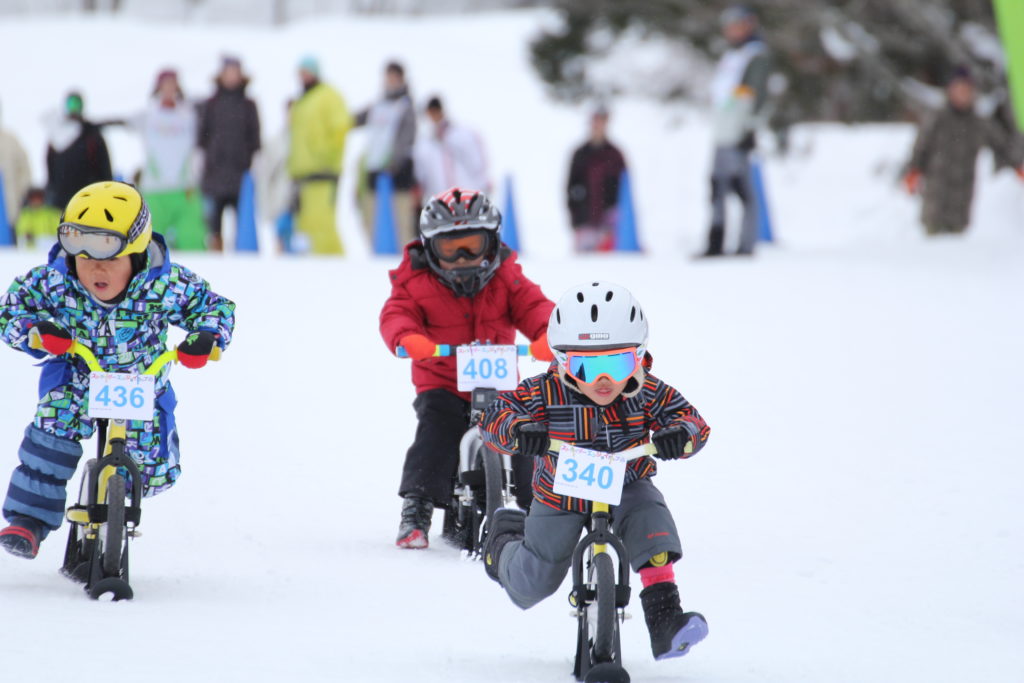 Kurohime is also well-known in the region for its schools. Both the ski school and snowboard school here have quite famous head instructors, and the variety of slopes here make it great for ski instruction. There's pretty much everything one would need right at the base of the hill, from full rentals, including fat skis for enjoying the deeper powder days, to restaurants (both in the resort itself, and privately run right around the perimeter of the resort), shops and more.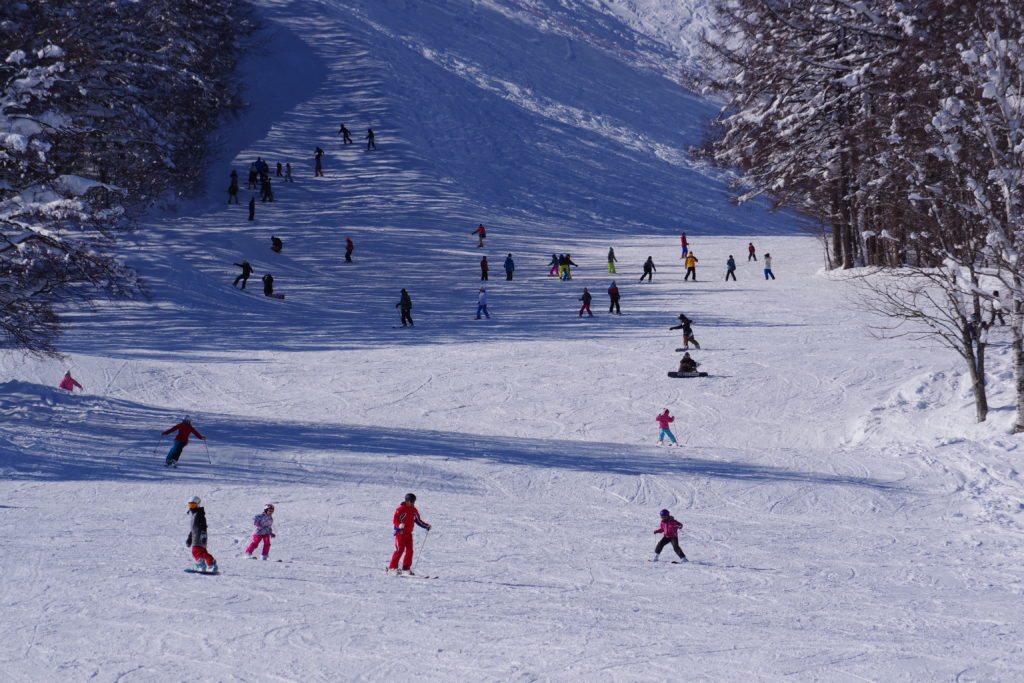 "At the same time, I can say we're a local resort—in the best sense," Mr. Nukada says. "There's just a good feeling you get here, because there are a lot of local people coming here to ski. It's an ideal ski area for beginners, with our nice, open runs, but we also have areas that any skier or boarder will really enjoy.
"The other thing," he adds, "is that, because of our position near Mt. Myoko, the biggest mountain in the area, just to the northwest of us, we do get less snow than on the resorts over there—but the quality is the best around. We have much lighter snow than the other resorts, so on a powder day this is a great place to ski—it's a great place to learn how to ski in deep, light snow!"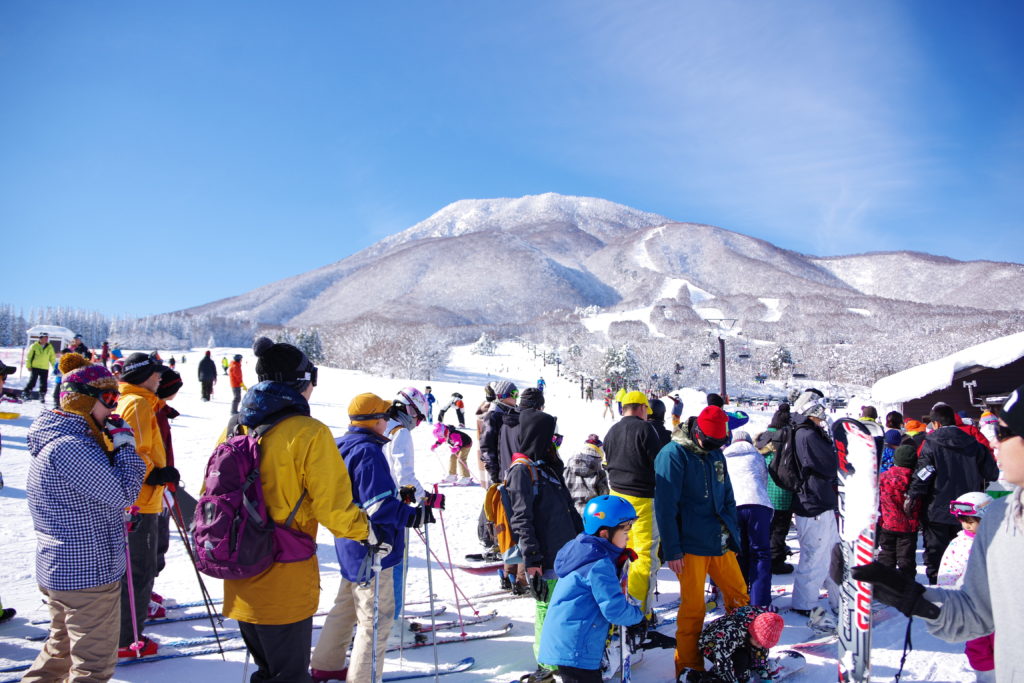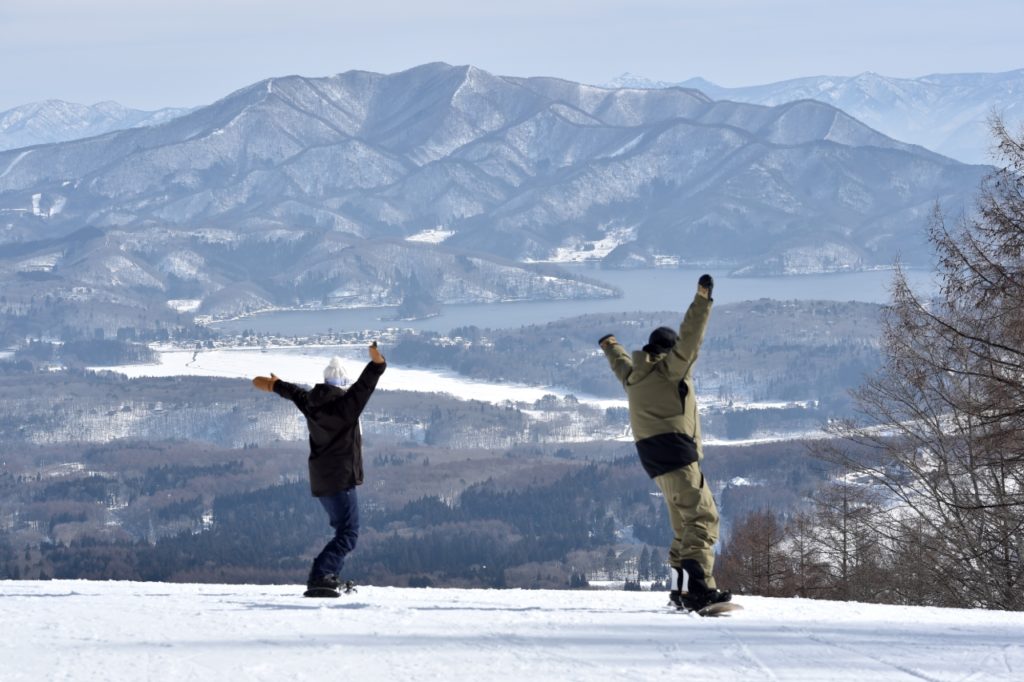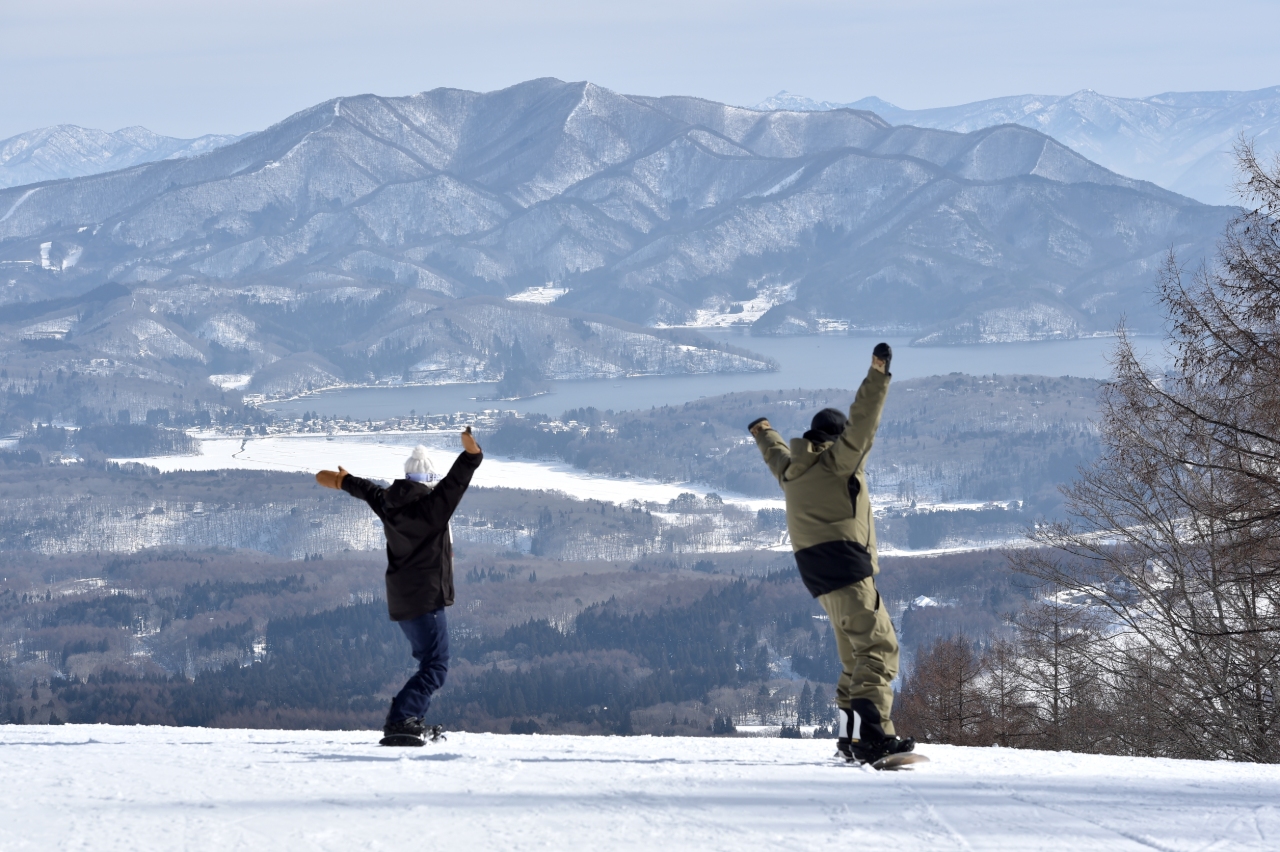 So Madarao is the kind of resort where you find a cozy hotel or pension to stay in the wooded setting of Shinano-machi, then take the short trip up to the hill for a day of fun on the slopes. Tangram, on the other hand, is an "all-in-one resort," says Sales Manager Hideaki Motoyama. "The experience here is ski-in, ski-out, from our hotel at the base of the resort. This means that the main part of our business is for families, at least for our Japanese guests. The hotel features quite large rooms, so a family of four with lots of ski gear can still feel very relaxed and have plenty of space. We have an onsen hot spring, ski rentals, restaurants—all here within the hotel."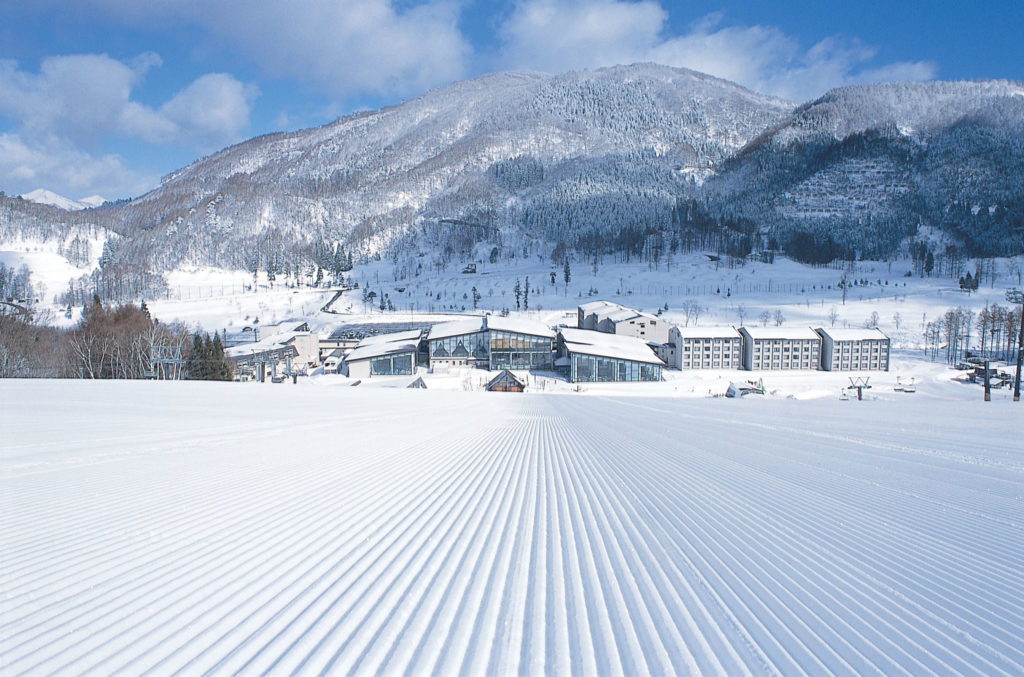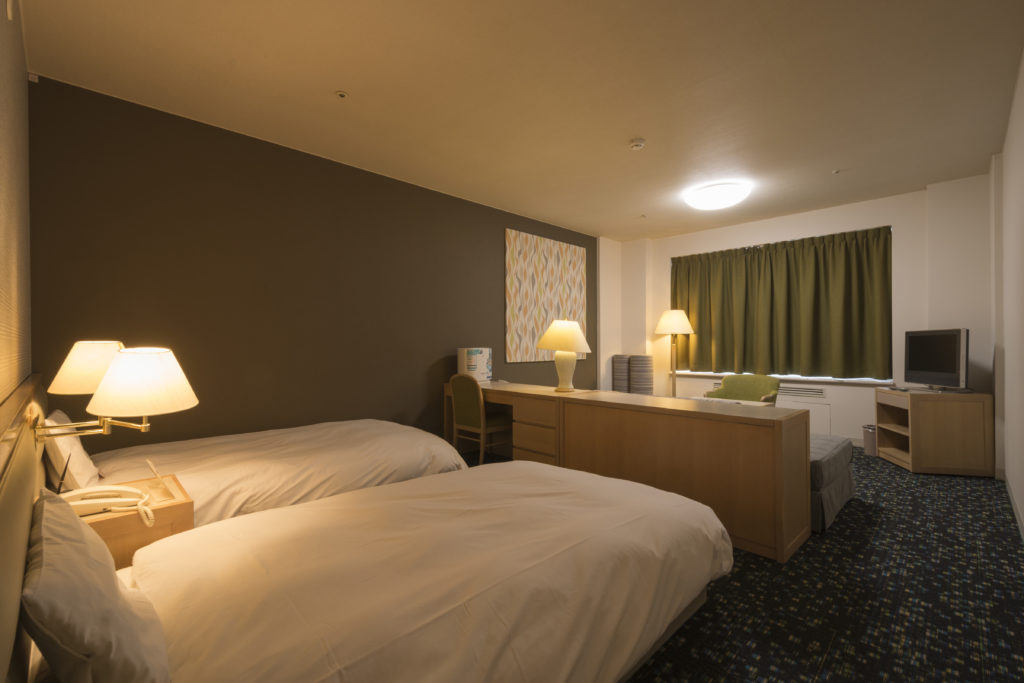 While, like Madarao, Tangram has its strong domestic base, Mr. Motoyama notes that in recent years the increase in international travel has more people from many countries visiting as well. "Because we are a self-contained resort, there isn't a town with other restaurants to go out to, but we have found many international visitors who prefer this style," he says. The hotel has Japanese, French and Chinese restaurants, a buffet restaurant and even a karaoke bar—so there's plenty of variety for most stays.
"Also, the Myoko Shuttle also comes over from Myoko every morning," Mr. Motoyama says, "so we also have a large group of new international visitors who arriving—especially on powder days—early in the morning, enjoy the full day including lunch here, maybe soak in the onsen in the afternoon, then take one of the later shuttles back to Myoko."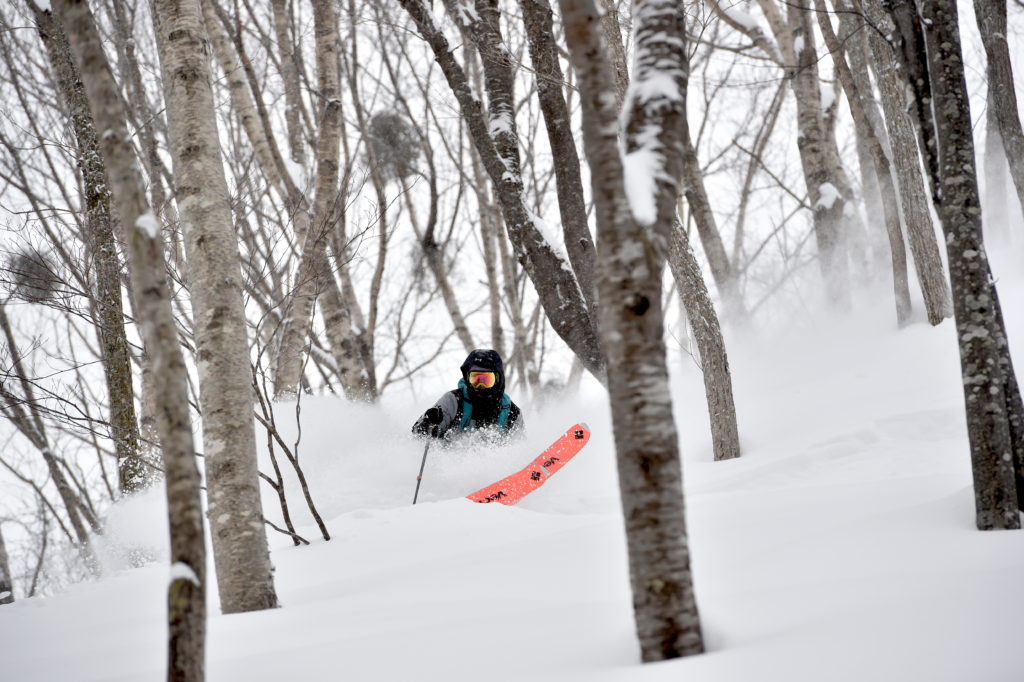 Mr. Motoyama also notes that the interconnection with neighboring Madarao Mountain Resort is another draw for many travelers. "We have a lift ticket set that covers both Tangram and Madarao and includes a meals as well, which is very popular," he says. "I understand 'Madapow' has become a popular term for the great snow here and at Madarao, so lots of people want to come and enjoy the snow. Our runs all face north, so the sun doesn't even hit the runs until about 11 in the morning and the snow quality remains excellent. There are gladed runs both on the Madarao side and here where people can enjoy safe runs through the trees right in the resorts. We have nice, easy family runs, and some challenging runs for advanced skiers. So there's a lot to enjoy here."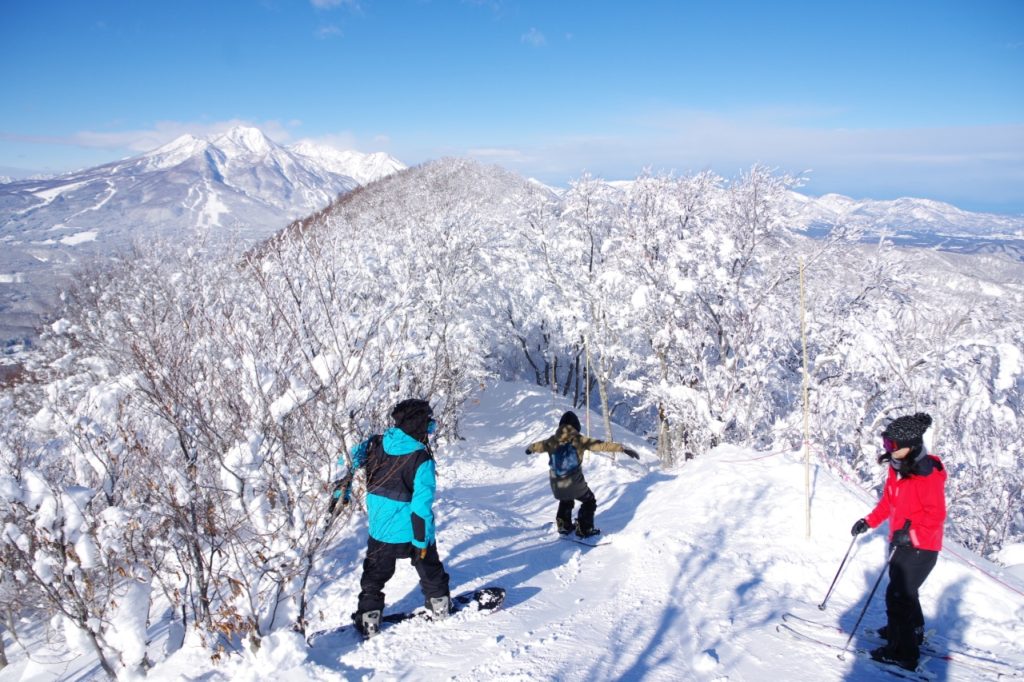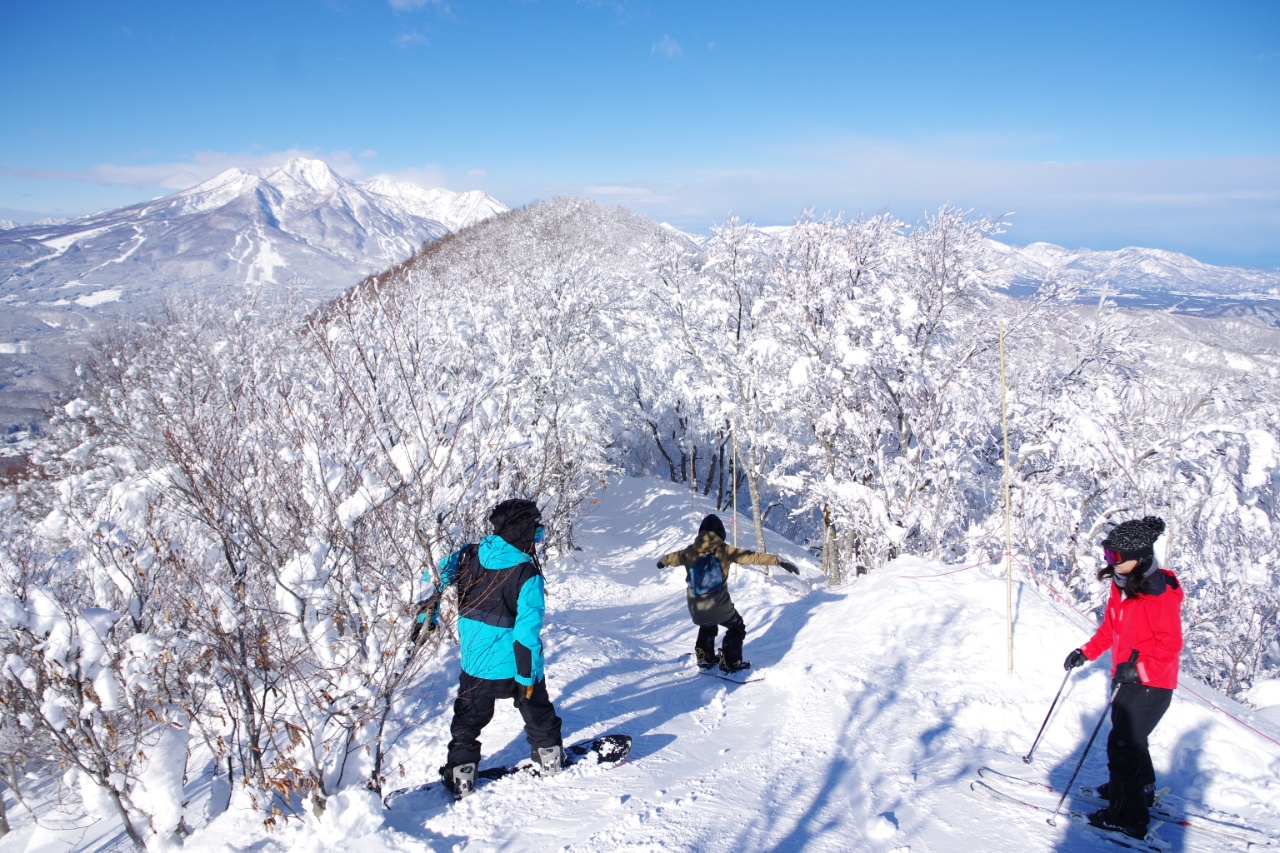 Also, he notes, because Tangram comes complete with a golf course, there is space for other activities as well. "We have a snowmobile area with snowmobiles that kids five years and older can drive themselves—and sledding areas of course, for younger kids—so children can also enjoy a variety of activities. There's also snow rafting, with a banana boat pulled by a snowmobile that many people enjoy. "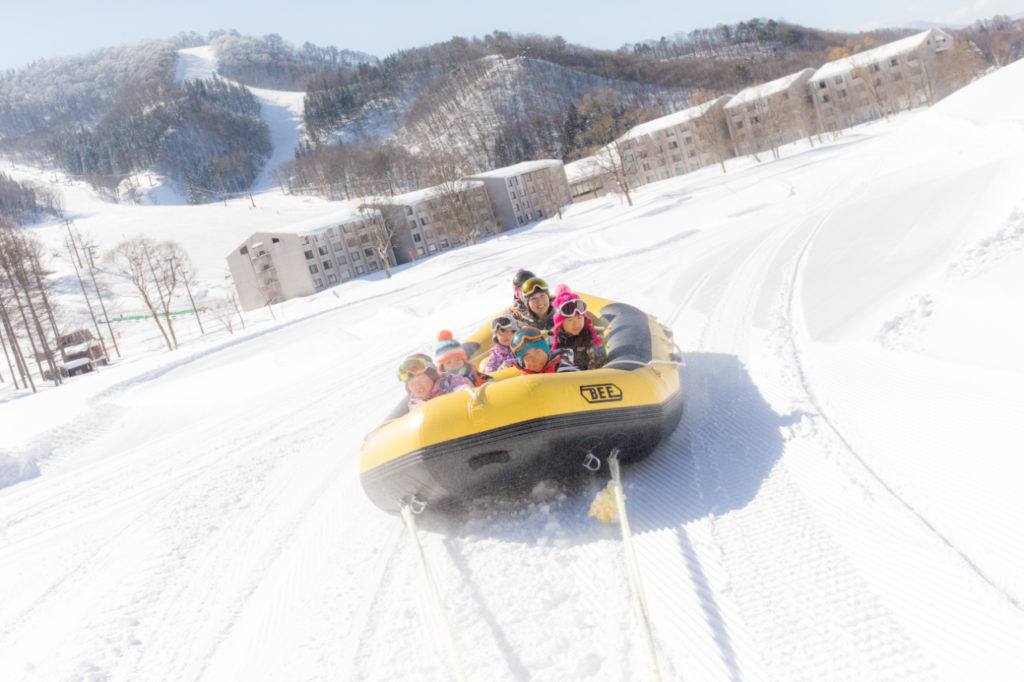 So, really, if you're staying in Shinano-machi in the winter and want to get out and enjoy the excellent snow that falls here, you really don't have very far to go to find something that will fit exactly what you want to do, and your style of having fun. And, we should add, there's lots to do at these two resorts in summer as well, from the beautiful fields of lavender spreading out over Madarao's ski runs, to the golf course at Tangram, as well as the access to the 80-kilometer-long (and still expanding) Shin'etsu Trail running from Mt. Madarao to the north.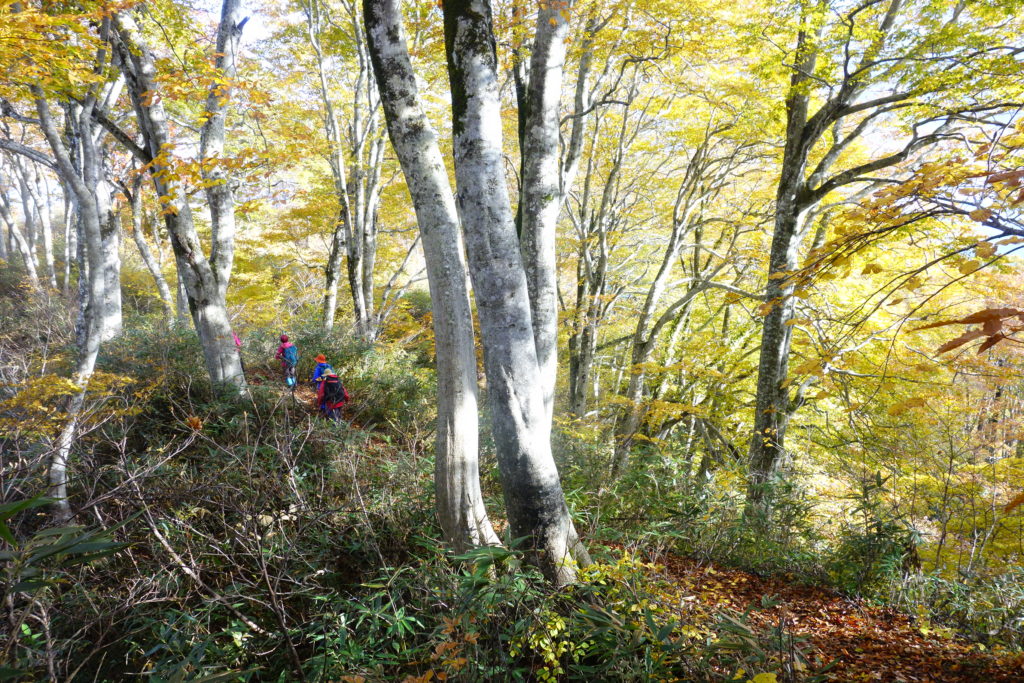 Kurohime Kogen Snow Park
In English: https://www.snowjapan.com/japan-ski-resorts/kurohime-kogen-snow-park
Tangram Madarao Tokyu Resort
https://www.tangram.jp/eng/